PGNiG: almost a thousand tankers loaded with LNG at Klaipeda terminal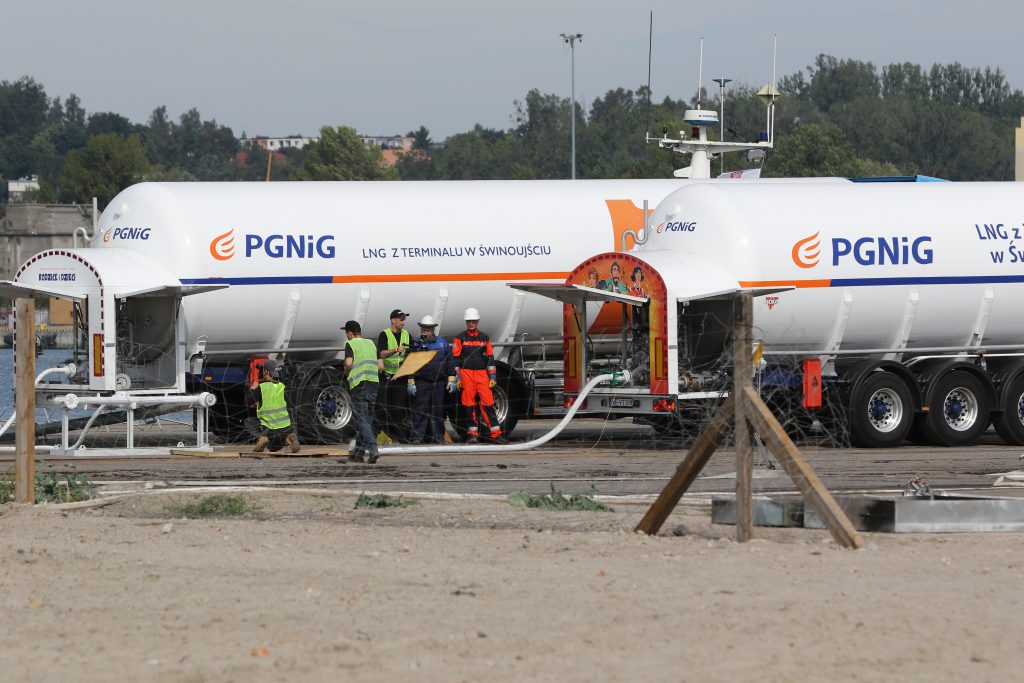 Nearly a thousand tanker trucks were loaded with LNG during the two years that PGNiG has been using the LNG reloading terminal in Lithuania's Klaipeda, the company said on Monday.
PGNiG started using the LNG reloading station in Klaipeda on April 1, 2020. Since then, 969 tanker trucks with a total tonnage of 17496 tonnes have been loaded at the terminal, the company said in a release.
This year alone, from January to the end of March, 211 tank cars were loaded there, almost as many as during the nine months of the first year of operations, PGNiG stressed. As the company pointed out, the loading dynamics is growing. Over the last quarter, twice as many tank cars left Klaipeda every month as in the corresponding months of 2021 – the company noted.
The second year of operation of the Klaipeda station, and especially the first months of 2022, have clearly demonstrated the potential of the small-scale LNG segment. The distance between Klaipeda and customers in the eastern part of the country, which is shorter than from Swinoujscie, significantly influences transport costs and thus the price of supplied gas. As a result, there is an increasing number of LNG regasification stations in areas which are not reached by the gas network. In this respect we see the synergy effect and we want its potential to be fully used," PGNiG CEO Paweł Majewski said, quoted in the company's communiqué.
The intensification of tanker loading in the recent months also favours our activity on the Baltic markets, with which we have long-term development plans, he added. The development of our cooperation with Klaipedos Nafta provides a good basis for this."
As PGNiG emphasised, the vast majority of LNG from the Klaipedos Nafta station went to customers in Poland, in particular regasification stations located in the north-eastern part of the country, as well as to customers in Lithuania and Estonia.
PGNiG won the tender for the 5-year exclusive use of the Klaipeda LNG reloading and receiving station in November 2019. The tender was organised by Klaipedos Nafta, which is also the operator of the floating LNG regasification and storage terminal moored in the Lithuanian port. The reloading station allows loading of LNG onto tankers, ships, bunkering of ships and loading of liquefied gas into ISO containers.
source: PortalMorski.pl