Ørsted and PGE have selected Siemens Gamesa as turbine supplier for one phase of the Baltica Offshore Wind Farm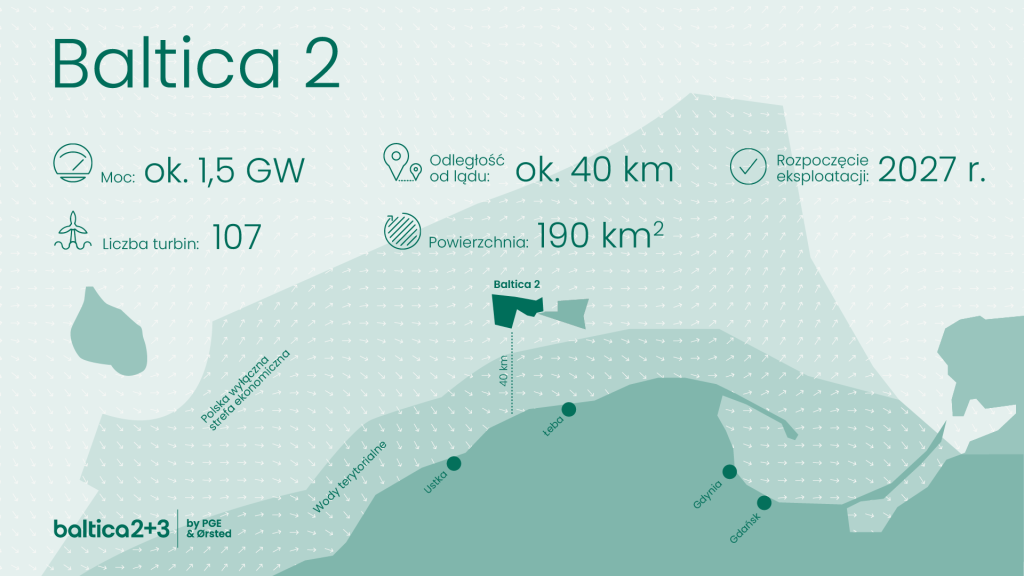 Ørsted and PGE Group have signed an agreement with Siemens Gamesa Renewable Energy to supply wind turbines for a project with a total capacity of approximately 1.5 GW. This is the largest renewable energy project ever carried out in Poland. It will produce green electricity to meet the needs of around 2.4 million Polish households. Ørsted and PGE expect the project to be operational by the end of 2027.
In addition to supplying 107 turbines with a capacity of 14 MW each, Siemens Gamesa will also be responsible for servicing them and supplying spare parts for five years after commissioning.
– We are implementing the largest project in the history of renewable energy in Poland. The agreement signed today concerns the supply of turbines for Baltica 2 with a capacity of approximately 1.5 GW, which is the largest investment implemented in the Polish part of the Baltic Sea and one of the largest of its kind in the world. The PGE Group is responsible for ensuring Poland's energy security. We are consistently pursuing our strategy to create new green electricity sources for our country. By 2030, we intend to build about 2.5 GW of generation capacity in the Baltic Sea – said Wojciech Dąbrowski, President of the Management Board of PGE.
– In light of the macroeconomic challenges, we are particularly proud to announce this important milestone for Baltica 2 – a pioneering offshore wind project in Poland that will pave the way for Poland's energy transition towards green energy. I would like to thank our partner PGE and the Polish government for their support in making this possible," said Rasmus Errboe, Ørsted's President for Europe.
– The Baltica 2 agreement, which has just been signed, reinforces the foundations for a successful offshore wind sector in Poland. The Baltic Sea offers tremendous opportunities for the industry to flourish in the coming years and we are committed to its further development together with Poland and our partners, said Marc Becker, President of Siemens Gamesa offshore.
Source: PortalMorski.pl