ORP Grom fire tasks in the Gulf of Gdańsk waters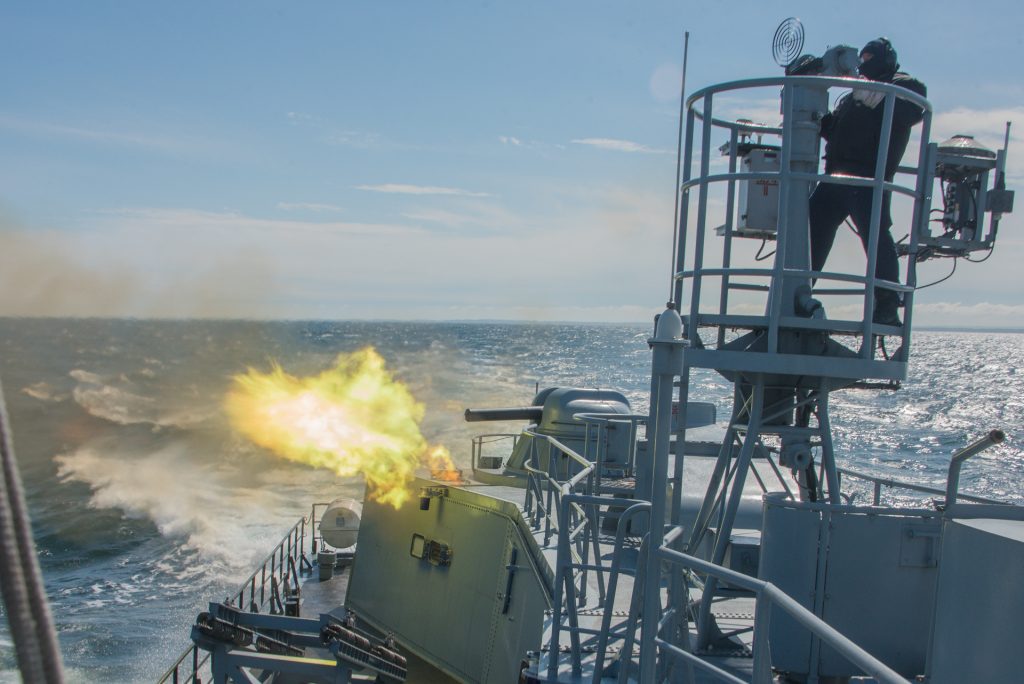 Since Tuesday, May 5th, the rocket ship ORP Grom has been operating in the Gulf of Gdansk. The vessel conducts a series of maritime training combined with the execution of fire tasks and the actual use of armaments.
The ORP Grom rocket ship, operating in the waters of the Gulf of Gdańsk, carries out training in the use of ship's armament. On closed sea training grounds the unit performs fire tasks for surface and air purposes both day and night. The ship's crew perfects the elements of manoeuvring and evasion against attacks of potential ship and air forces. During training at sea, special attention is paid to the preparation of seafarers to prevent fires and hull penetrations. Various crisis scenarios that may occur during operations at sea are also practised, including defending against apparent sabotage group attacks.
ORP Grom is a rocket ship of the 660 project. Its basic tasks include performing rocket strikes for the enemy's surface, combating air-attack means, anti-ship and anti-aircraft shielding of its own forces, as well as patrolling and protecting maritime communication routes.
The hull of the unit was built for the needs of the German Navy in VEB Peenewerft shipyard in Wolgast (GDR). After German reunification, further construction was abandoned and the hull was bought by the Polish Navy. The completion of the project was commissioned to the Stocznia Północna in Gdansk (currently Remontowa Shipbuilding SA). The ship started its service in the Polish Navy on 28 April 1995. Since then it has regularly performed combat duty and tasks within the framework of the 3rd Ship's Fleet. He took part in many international exercises, including Danex, Strong Resolve, Blue Game, Baltops and Northern Coasts, as well as in light waterborne shock force maneuvers and comprehensive sea exercises at the national level.
rel (3.FO)