ORP Arctowski returned to service after modernization at PGZ Naval Shipyard
On Wednesday, 6 April 2022. ORP Arctowski left the quay of the PGZ Naval Shipyard after completing a thorough overhaul and modernisation.
The scope of works was extremely extensive, but thanks to it the vessel gained many new capabilities and despite its age will be able to perform its tasks for the Navy very effectively for many years to come. We can say that we have modernized it from the bow to the stern – said Pawel Lulewicz, the President of PGZ Naval Shipyard. – This is the second – after ORP Kościuszko – ship which we are proud to hand over to its owner – added the President.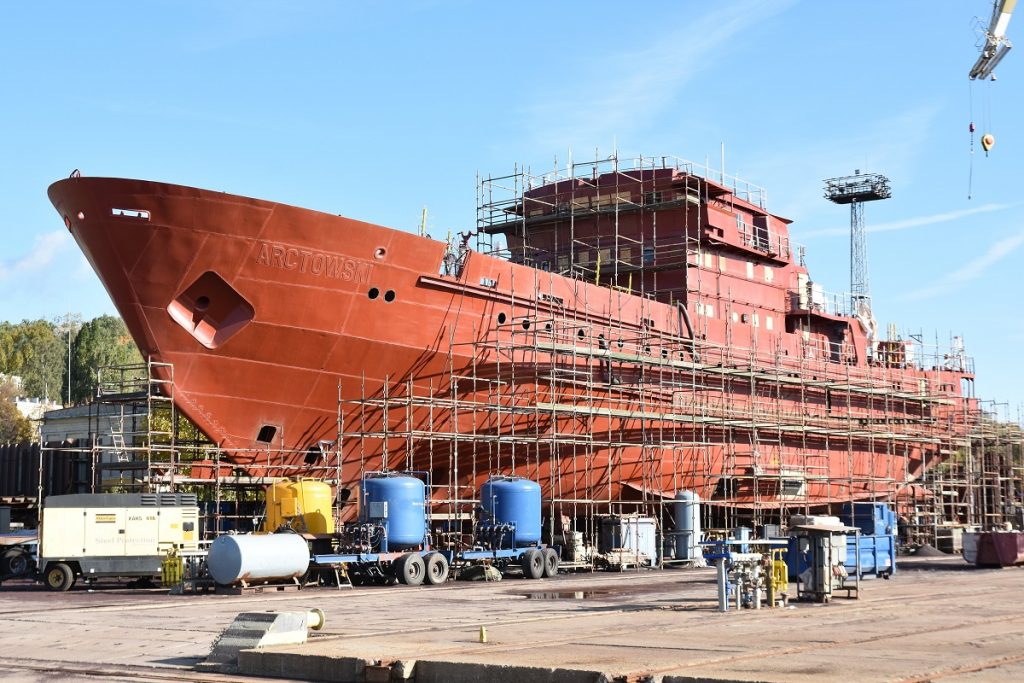 ORP Arctowski underwent a number of modernizations in the navigation, communication, electro-mechanical and hydrographic departments. It was equipped with new and improved devices, including The ship was fitted with new and improved equipment, including new control panels for the Central Control System with monitoring, new control panels for the GSD, heating, ventilation, filtering and air-conditioning systems, generators, compressors, a thruster engine, a sewage treatment unit, new on-board equipment, including a winch, a mooring and anchor winch, swinging gantries, a LARS gantry at the stern, an oceanographic winch, a crane for handling the ship's stern and many other items.
All cabling was also replaced and the ship's crew will have completely refurbished rooms.
ORP Arctowski is a Polish hydrographic survey vessel of the 874 project. The vessel was designed in Poland and built at the then Northern Shipyard in Gdańsk (now Remontowa Shipbuilding SA). The vessel is intended for navigational-hydrographic security of operations of the Polish Navy and activities for the benefit of the maritime economy and navigation safety.
The completed contract is only a part of the work carried out by PGZ SW for the Polish Navy. Currently, PGZ SW is also working on other vessels directed to the Shipyard for various repair and modernization scopes, including ORP Śniardwy or SD-11. The Shipyard has also started the Miecznik program which includes building three ultra-modern frigates.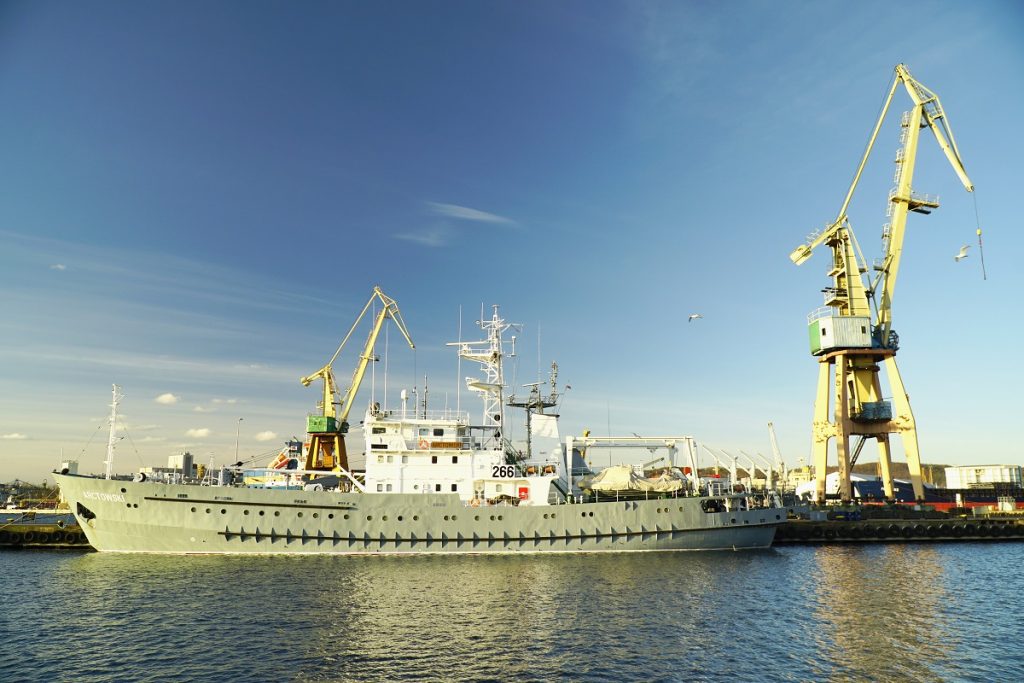 Source: PortalMorski.pl
photos: PGZ Naval Shipyard