Odfjell chemical tanker with energy efficiency label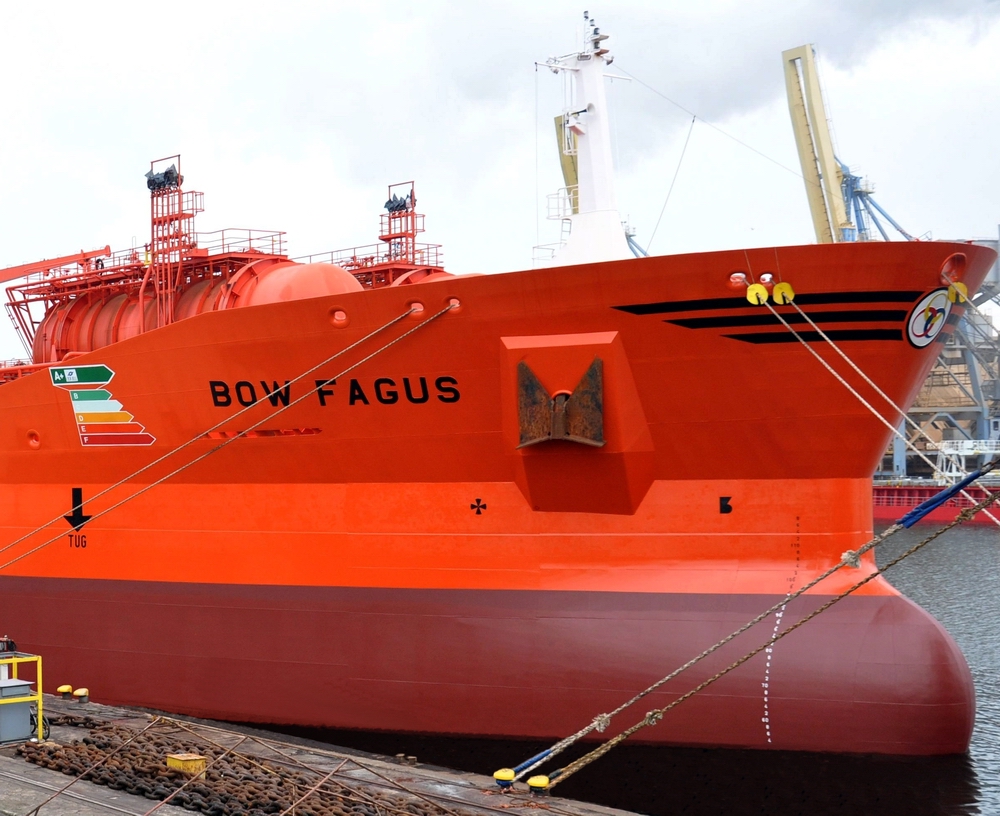 Ships of the renowned Norwegian Owners Odfjell have been serviced at Remontowa Shiprepair Yard SA, member of Remontowa Holding in Gdansk, Poland for many years.
From late October till around mid-November, the Odfjell's chemical tanker Bow Fagus (183.1 m LOA, 37 375 dwt, 1995 built) was undergoing servicing and repairs at Remontowa SA. This was the third ship in Norwegian Owner's fleet and the first one at Remontowa SA, which has received the energy efficiency rating label on its sides. This resulted from upgrading through modifications leading to a new energy efficient propulsion system, giving a reduction of fuel consumption and emissions with up to 18-20%.
According to the official Owner's announcement, Odfjell is upgrading the propulsion system for 19 vessels with new technology to optimise energy efficiency. The vessels are being equipped with new energy efficient propeller blades, rudder-bulb and are undergoing technical upgrades of the main engine, turbo chargers and shaft generator. The modifications also include installation of extension of the propeller boss. These combined upgrades are aimed at and reportedly actually achieve reduction of fuel consumption and emissions by up to 20 %. The mentioned modifications have been carried out during a planned dry-dock at the Remontowa shipyard in Poland.
The vessels with upgraded propulsion system, including the first one mentioned above are amongst the most energy efficient chemical tankers in the world, and are tagged with the highest score on the Rightship energy rating, A+. Due to the significant reduction in emissions the vessel, previously rated D+, improved the energy rating to A+ on the Rightship's energy rating. As such the vessel is as equally energy efficient as the eco-design new vessels being built today.
This result (A+) is shown on a large label painted at Remontowa on the ship's sides, near the name at bow and on the superstructure front wall, as well. The label resembles these found on stickers of a new electronic equipment, such as computers, TV sets and home appliances, including fridges or washing machines we find in shops today.
Further to energy efficiency improvement modifications, the Bow Fagus, has also undergone typical ship repair yard treatment at the Polish yard.