Multipurpose vessel for Chipolbrok launched in Chinese shipyard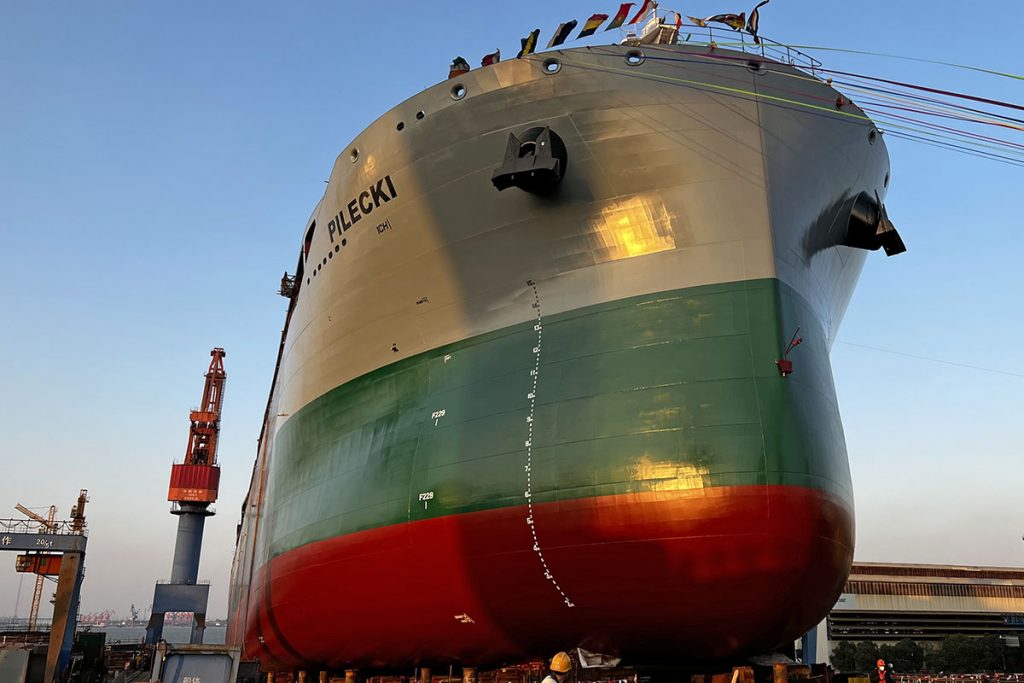 In the Chinese shipyard Chengxi Shipyard Co. Ltd on 17 December this year, the third in a series of four vessels being built for the Chinese-Polish Joint Stock Shipping Company (Chipolbrok) was launched (construction symbol CX0698), which will bear the name Pilecki.
The first two ships in the series are Tai Hing (already in operation) and Herbert (after launch, undergoing final outfitting and finishing work).
The Pilecki launch was attended by representatives of the shipowner, shipyard and two classification societies, DNV and PRS (Polish Register of Shipping), which have jointly supervised the ship's construction.
The ship's name commemorates a Polish hero from World War II. Witold Pilecki was a cavalry captain of the Polish Army, co-founder of the underground Polish Army, soldier of the Home Army, prisoner and organizer of the resistance in the German concentration camp KL Auschwitz. Author of reports on the Holocaust, the so-called Pilecki Reports. Accused and sentenced to death by the communist authorities of the People's Republic of Poland, executed in 1948.
The Pilecki is a multipurpose heavy-lift vessel (MPP-HL) with a deadweight of 62,000 tonnes, which will carry, besides bulk and general cargo, also non-standard, heavy cargo, requiring individual planning for transport.
The construction is supervised by the Polish Register of Shipping (PRS) by inspectors from the PRS Branch in Shanghai in cooperation with staff from the Head Office in Gdansk.
The launch completes the next stage in the vessel's construction. It now remains for her to be finished and properly fitted out. The vessel is scheduled to be delivered to Chipolbrok in mid-February next year.
source: PortalMorski.pl
Wodowanie statku Pilecki.

Źródło: PRS (@prsclass) pic.twitter.com/FUU91ynujj

— Portal Morski (@PortalMorski) December 21, 2021