Icebreakers from Remontowa Shipbuilding SA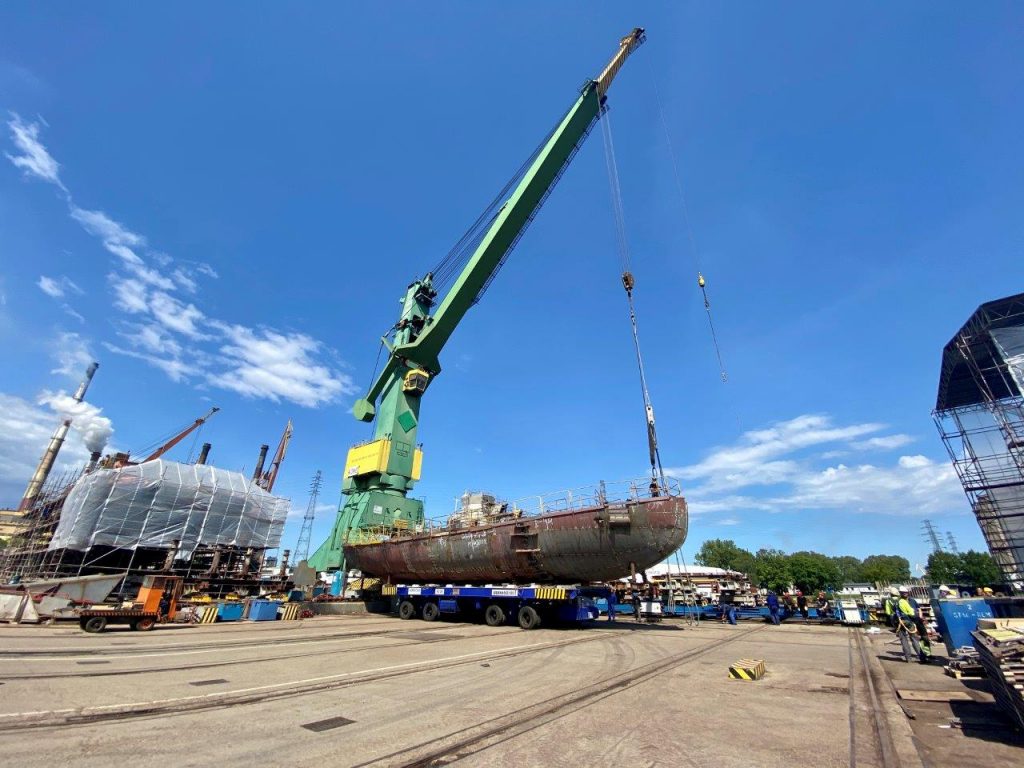 At Remontowa Shipbuilding SA of Remontowa Holding Capital Group, two icebreakers are being built for Szczecin. 'Ocelot' and 'Tarpan' are taking shape and there are many indications that the new units will soon supply the fleet of Regional Water Management Board in Szczecin.
– Generational replacement is very much needed for our icebreakers. The new units are modern icebreakers, which will work perfectly well during the icebreaking action, but will also have other functions, related to the current work on the Szczecin Water Junction – says Marek Duklanowski, Director of the Regional Water Management Board in Szczecin.
In the shipyard, advanced works are being carried out on the construction of the 'Ocelot' hull, and at the same time the assembly of the 'Tarpan' icebreaker bottom section has started in the hall of the Hull Department, which will be combined with the already finished bow and stern section. Soon, the main engines and generator sets will also be taken over.
'Ocelot' and 'Tarpan' are two new units that will replace the icebreakers in the RZGW Szczecin fleet that have been taking part in the icebreaking operation for half a century.
– Linear icebreakers are smaller units, their task is to support leading icebreakers in ice crushing. New units will be perfectly equipped and adapted to the conditions prevailing on the Oder River, for example, more and more frequent icebreakers. The units will have a draught of 1.4 metres – says Marek Duklanowski, Director of Polish Waters in Szczecin.
– We are often asked: does it make sense to build icebreakers nowadays? Yes, and it is huge! If there were strong frosts and we were unprepared for it, the huge losses that would be caused by a congested flood would be counted in millions of zlotys. Hence the annual readiness of the Polish Waters for action, although it must be admitted that the past winter, as in the case of the previous one, was indeed exceptionally mild – adds director Marek Duklanowski.
The cost of building two icebreakers for the Polish Waters in Szczecin is over 30 million zlotys, most of which is co-financed by the Cohesion Fund.
Rel (Regional Water Management Board in Szczecin)