HES Gdynia Bulk Terminal expands its crane fleet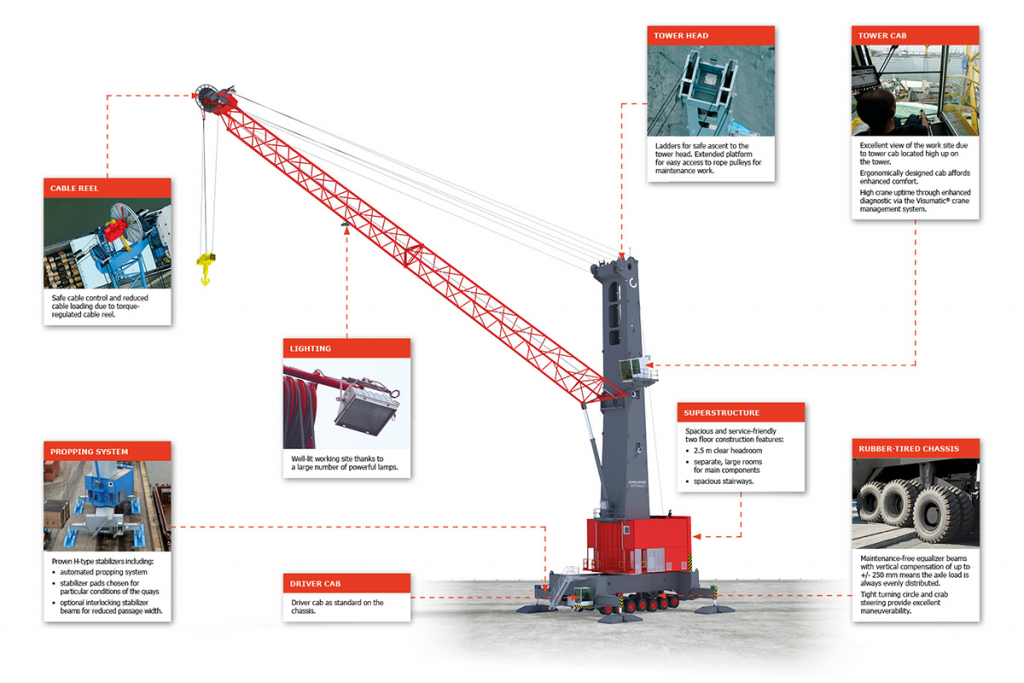 Developments follow each other in quick succession at HES Gdynia Bulk Terminal, a 100% HES International owned terminal, located in Poland. Recently the name has changed from MTMG (Morski Terminal Masowy Gdynia) to HES Gdynia Bulk Terminal.   Gdynia based terminal name change follows other HES terminals in Germany, UK and the Netherlands, in a move to strengthen the brand and provide clarity about HES in communications with customers and stakeholders. Only a few months later HES announces an impressive expansion of the crane fleet.
HES Gdynia recently ordered 2 new cranes and a mobile covered conveyor belt to add to their existing equipment. The new Gottwald (Konecranes Group) manufactured crane is meant to replace the current Liebherr Grab hook crane. The Gottwald 6 type unit is suitable to handle various kinds of dry bulk products and is able to switch between two quays. In addition to the eco-efficient diesel-electric drive, the crane features an external power supply, which boosts efficiency even more while also reducing exhaust and noise emissions.
About a year ago another HES terminal in Rotterdam took a similar crane into operation. It has consistently demonstrated high performance and reliability. Its low cost of ownership and long service life convinced HES Gdynia to also invest in such a crane.
The new crane is customized for the challenging conditions at the terminal and is expected to be operational by the end of this year. The same accounts for a new Ardelt rail grab-hook crane. This 40 tonnes crane is expected to be delivered in September and will be assembled on the terminal. By the end of 2019 the two new cranes, as well as the mobile covered conveyor belt will start operations according to plan. Commercial director Sonia Florczuk proudly stated: "We are of course very happy with these new investments. Next year we will be celebrating the 25th anniversary of our terminal. We are well equipped for the future and our entire team looks forward to the next 25 years!".
rel (HES International)