Gróbarczyk: we decided to buy a ready-made ferry design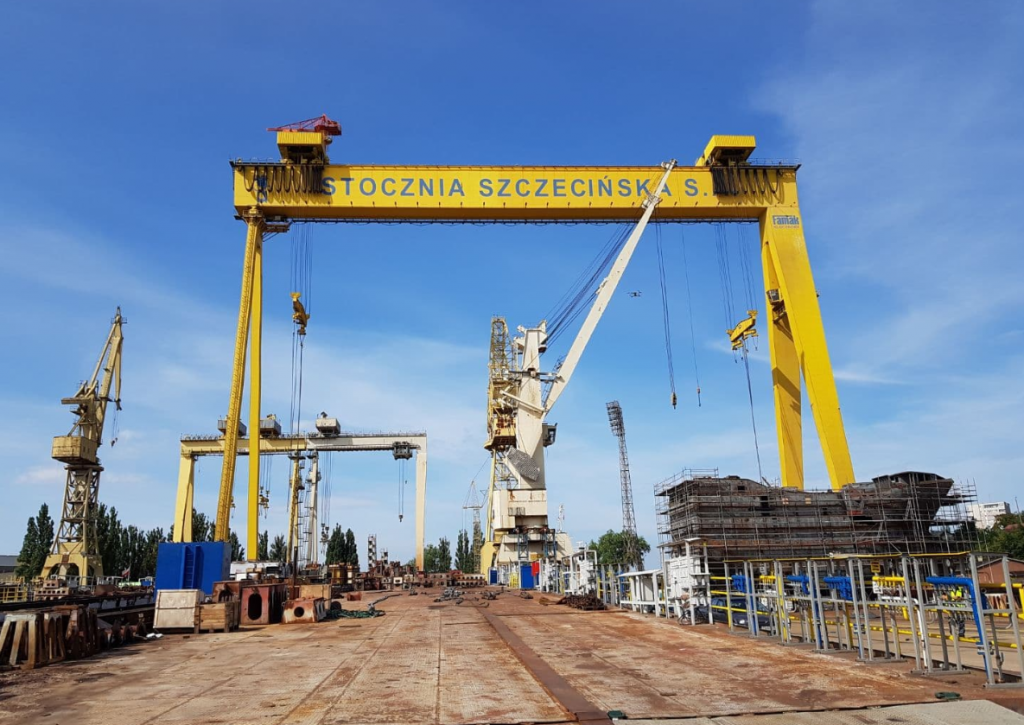 Due to delays in designing the ferry for the Polish Baltic Shipping, we decided to buy a ready-made project of the vessel – said Marek Gróbarczyk, the Minister of Maritime Economy and Inland Navigation at the Szczecin Shipyard on Tuesday.
The keel for the construction of the ro-pax ferry for the Polish Baltic Shipping Company (PŻB) was laid on 23 June 2017 on the premises of the Szczecin Shipyard. In July 2018 it was announced that the ferry design process had been extended by introducing significant changes. The information also showed that the ferry for the BSS is to be ready at the turn of 2020 and 2021.
"At the beginning of this year (…) we stated unequivocally that we have delays in terms of organization and design, therefore we are introducing the second solution, i.e. the acquisition of a ready project for both shipowners and the introduction of a new series of four ferries, as it was previously defined, with a length of 235 metres". – said at the press conference Grave Encounters.
"Due to the fact that the rigid agreements concluded between the ports of Świnoujście and Ystad, Sweden, oblige us to introduce as early as 2021/2022 a vessel much larger than those currently in the hands of shipowners (…), we decided to launch a second solution, which is in principle already ready – the purchase of a ready-made project". – added the minister.
author: Kacper Reszczyński
translation: Krystian Wyrzykowski