Gdynia Maritime University's sailing ship 'Dar Młodzieży' first at the finish line
This year's edition of The Tall Ships Races takes place in the North Sea. The route of the second leg of the regatta from Hartlepool to Fredrikstad was covered the fastest by the Dar Młodzieży.
The fleet was hit by difficult weather conditions during the first leg between Den Helder and Hartlepool. Among the A-class sailing vessels, the Gift of Youth was classified fifth. In the second, 527-nautical-mile race, the sailing school ship of the Maritime University of Gdynia, commanded by Capt. sailing master Rafał Szymański, crossed the finish line first. The next sailing ships are expected at the finish line several hours later. However, we will have to wait for the official results.
– For the time being, we have secured 'Line Honours', which is a very valuable title, considering the colossal advantage over other vessels of all classes taking part in the regatta," informs Commander Rafał Szymański. – The victory was achieved with a smaller than usual number of apprentices. There are currently 56 of them on board, including 33 second-year students of the Faculty of Mechanical Engineering at Gdynia Maritime University and 23 Ukrainian students of the Faculty of Navigation from the Odessa Maritime Academy.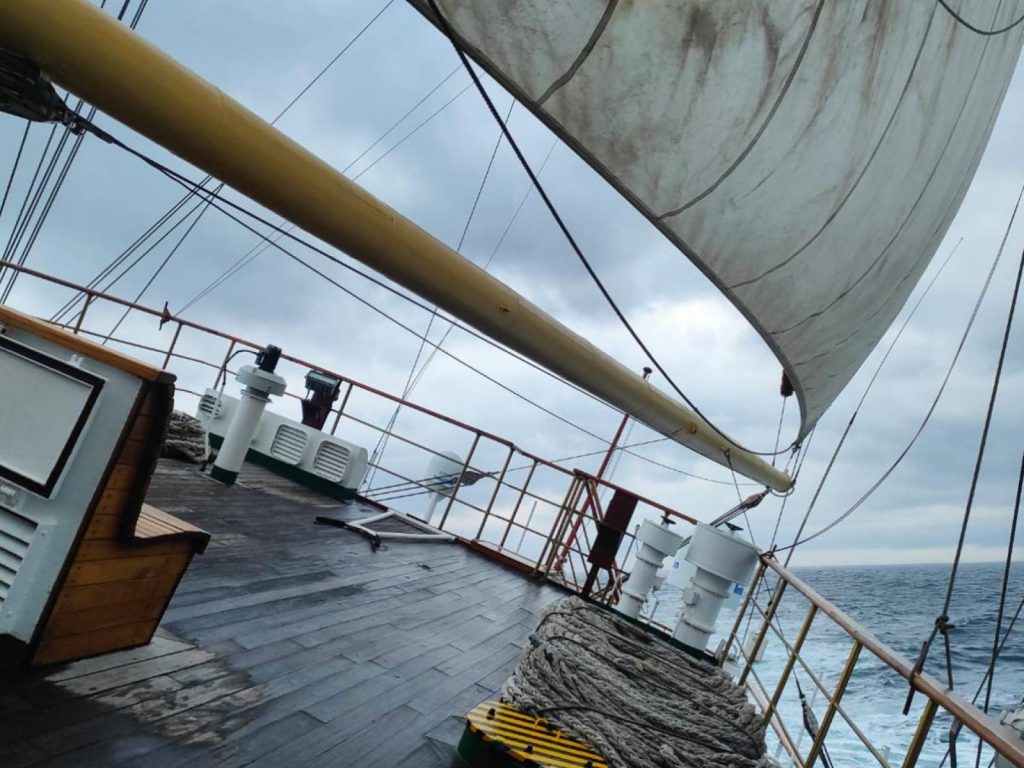 The commander of the Dar Młodzieży emphasises that this result, in such conditions, required a lot of dedication and hard work in handling the sails.
– There were good wind conditions along the route, and in the last twelve hours the wind speed exceeded 20 knots, and at times it was over 30 knots. The vessel achieved very good speeds, we sailed at 14 knots for several hours and the highest speed recorded was 15.8 knots, adds Commander Szymanski.
From Saturday to Wednesday (15-18.07.2023), the Dar Młodzieży will dock in Fredrikstad. From the Norwegian port, the fleet of vessels will sail to Lerwick, a town in the Shetland archipelago, from where it will start for the third and final stage of The Tall Ships Races 2023, the finish of which is planned in Arendal.
photos: Maritime University of Gdynia