Gdansk University of Technology together with PGE Baltica will educate personnel for Polish offshore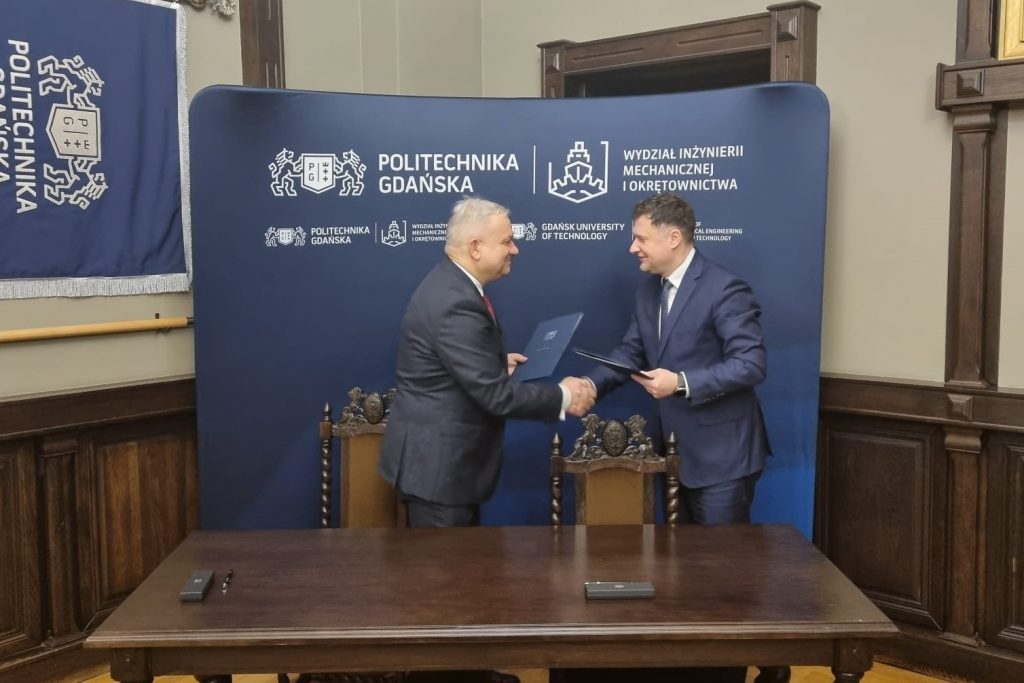 PGE Baltica has become a strategic partner of the 6th edition of the Offshore Wind Energy postgraduate program conducted at the Faculty of Mechanical Engineering and Shipbuilding at the Gdansk University of Technology.
The agreement on cooperation in the implementation of the studies was signed in early December 2022 by the Dean of the Faculty of Mechanical Engineering and Shipbuilding, Prof. Andrzej Seweryn, PhD, and PGE Baltica CEO Dariusz Lociński. Earlier, in September 2022, the company and the university signed a letter of intent to this effect.
– Cooperation with PGE Baltica in such a thriving field is extremely important. The launch of the next edition of the degree program in this field is directly related to the intensive development of the offshore wind energy market in Poland expected in the coming years. The draft of Poland's Energy Policy until 2040 envisages the realization of offshore wind farms with a total capacity of more than 10 GW, making Poland a potential industry leader in Europe," said Prof. Andrzej Seweryn, Ph.D., dean of the Faculty of Mechanical Engineering and Shipbuilding at Gdansk University of Technology.
In addition to postgraduate studies and research and development projects, Gdansk University of Technology is also collaborating with PGE Baltica on a specialization in the design and construction of offshore energy systems in the master's degree program in ocean engineering.
– We are entering another year of cooperation with one of the best technical universities in the country. Thus, we are strengthening the ecosystem we are building for cooperation between science and the growing offshore wind energy sector in Poland. Taking advantage of the potential of domestic scientific thought and, at the same time, the teaching resources of Polish universities, will allow us to implement innovative R&D projects and educate specialized personnel. Together we are building the Polish offshore," said Dariusz Lociński, CEO of PGE Baltica.
Students of the two-semester postgraduate program Offshore Wind Energy have the opportunity to gain or deepen their knowledge of offshore wind energy as the world's most rapidly developing technology for obtaining energy from renewable sources. The program enables students to gain professional knowledge about the technologies used in the sector, as well as about the functioning of offshore wind energy markets and all aspects of the preparation and implementation of offshore wind farm projects in the Polish Exclusive Economic Zone of the Baltic Sea.
The Polish Offshore Wind Energy Society is also a partner of the postgraduate program Offshore Wind Energy.
Source: PortalMorski.pl