Firefighter-28 with media award "Ship of the Year"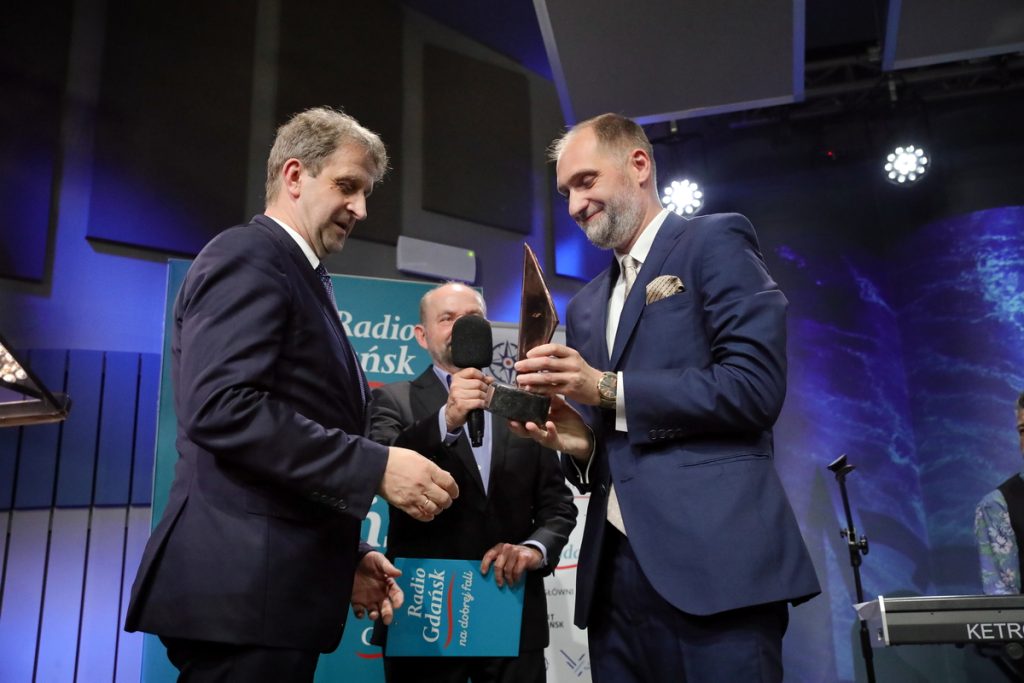 On Friday 23 June 2023, in the finale of Radio Gdańsk's Third Maritime Forum, the award in the 'Ship of the Year' category was presented at a gala ceremony. The title, awarded by the media, went to the fire-fighting vessel Strażak-28 from the Remontowa Shipbuilding SA shipyard.
The award was received by Dariusz Jaguszewski, CEO of Remontowa Shipbuilding SA.
– Today we celebrated Shipbuilder's Day in our shipyard. This award, on this special day, is a great honour for all of us. There would not be this award if it were not for the decision of the Szczecin and Świnoujście Seaports Authority SA, which trusted us and commissioned us to carry out this difficult task. I would like to thank the entire Szczecin team for their perfect cooperation. Thanks to all the media of the Pomeranian and West Pomeranian regions for noticing this project and this ship, as an unusual and sophisticated vessel. This is the third "Ship of the Year" award that our shipyard has received. Thank you! – said Dariusz Jaguszewski.
The award-winning vessel joined the fleet of the Szczecin and Świnoujście Seaports Authority SA in December last year. The vessel is adapted, among other things, to fight fires on LNG tankers and perform fire safety in the sea ports of Szczecin, Police and Świnoujście. It measures 29.2m in length and 10.47m in width, with a moulded draught of 3.45m. The Strażak-28 develops a maximum speed of up to 12 knots.