Famur Famak SA is the first Polish company to design and deliver the equipment for EMO Terminal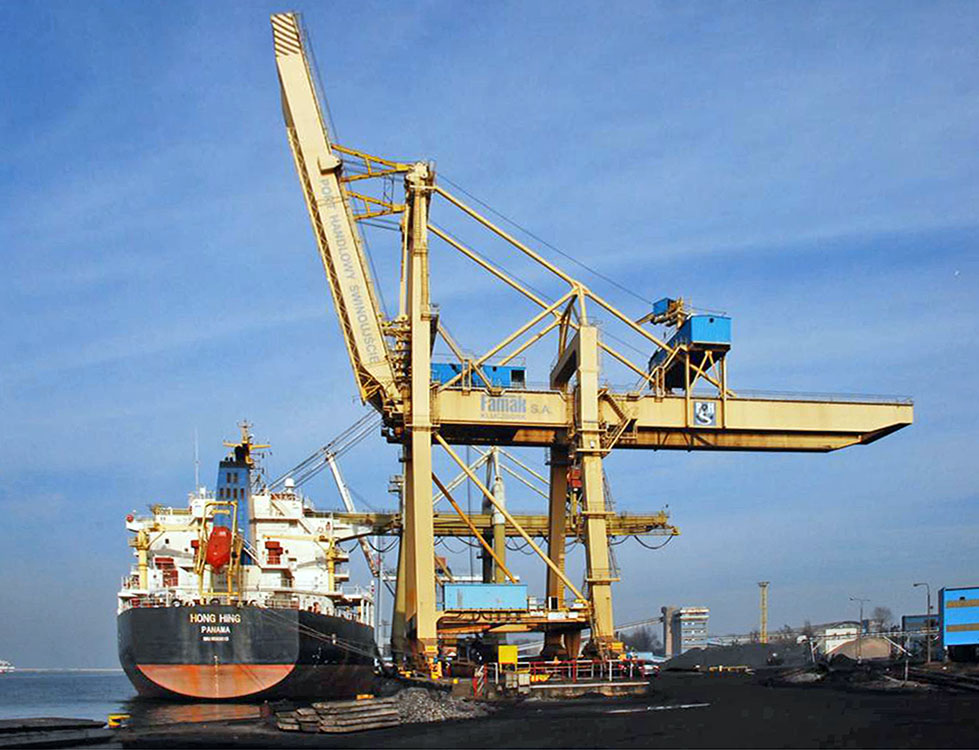 At the end of March 2016, Famur Famak's group of customers was joined by EMO – the largest transhipment terminal for coal and iron ore in Europe. The subject matter of the contract of over PLN 32 million value is design, delivery, installation and commissioning of the dry bulk handling and transportation system of 6,000 t/h capacity.For the first time Famur Famak SA, while still Famak, worked for EMO in 2010-2012. As a subcontractor of a foreign entity, it was responsible for manufacturing, delivery and installation of the biggest ship unloader in the world.
This time, as the only Polish company, we will provide the equipment for EMO, being no longer an OEM supplier, but under its own brand (which has been a rare occurence for any Polish company in major projects in this industry sector so far). Conclusion of the contract with one of the leading terminals handling the largest ships of the world, is a breakthrough for Polish company.
– It is hard to imagine a better place to get references that should enable us to increase the volume of export sales. This project is a great opportunity for us to become a recognisable brand identity, not only in Poland but also abroad – says Paweł Majcherkiewicz, Vice President of the Management Board of Famur Famak SA.
Under the contract, Famur Famak not only is to deliver, but also to design the handling and transportation system. A key task will be to adapt the intended design to the existing infrastructure of the terminal.
The handling and transportation system is to be composed of movable conveyor heads, belt conveyors, drive stations, return stations and take-up stations – explains Marek Boroń, Manager of the Transloading and Hoisting Division of Famur Famak SA.
EMO provides services of unloading, handling, processing and storage of coal and ore. It also manages the storage yard and the delivery of coal for two power plants located in its immediate vicinity. Most of the machines working in the terminal is fully automated, and their operation is being controlled by operators from the control center located in the main building. In 2015, the terminal unloaded 33 million tons of bulk materials from inbound ships. The total weight of the material transhipped is over 80 million tons.
Famur Famak SA is a renowned manufacturer of transport-hoisting equipment, operating successfully on the domestic and foreign markets for over 60 years. The main business segments include: opencast mining, handling and hoisting equipment (also for ports and terminals) and technology and industrial infrastructure. Famur Famak SA provides a full service in the field of technical consulting, design and equipment manufacturing following up the latest, optimal engineering solutions. The Company has also at its command a modern and fully-equipped workshop and thus the ability to manufacture technologically advanced equipment of the highest quality.
rel (Famur Famak)