Elektra – ferry built in Poland with the "Ship of the Year" title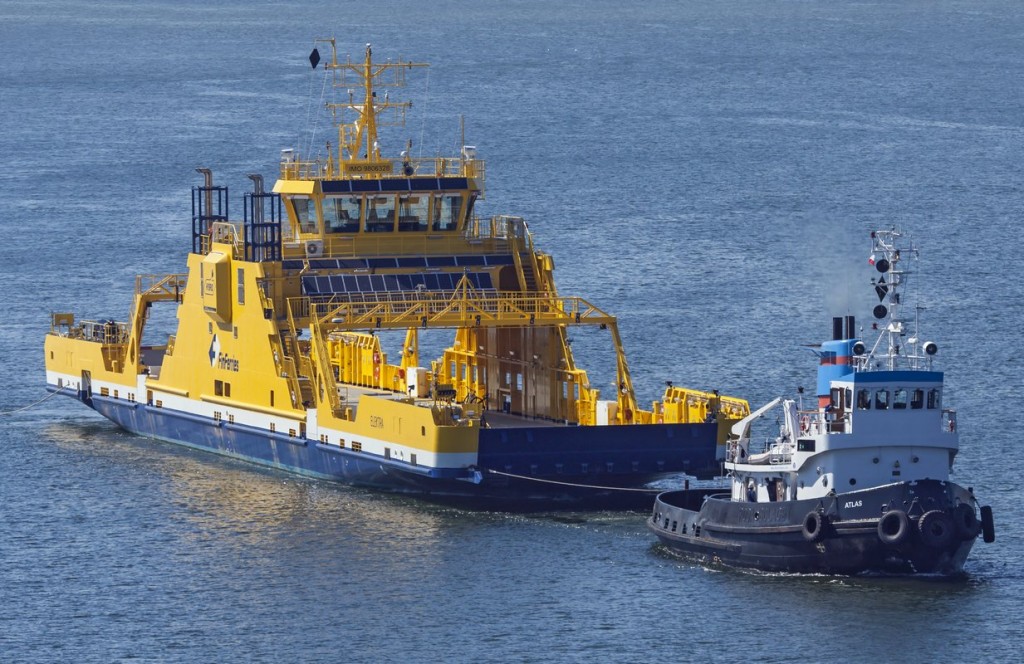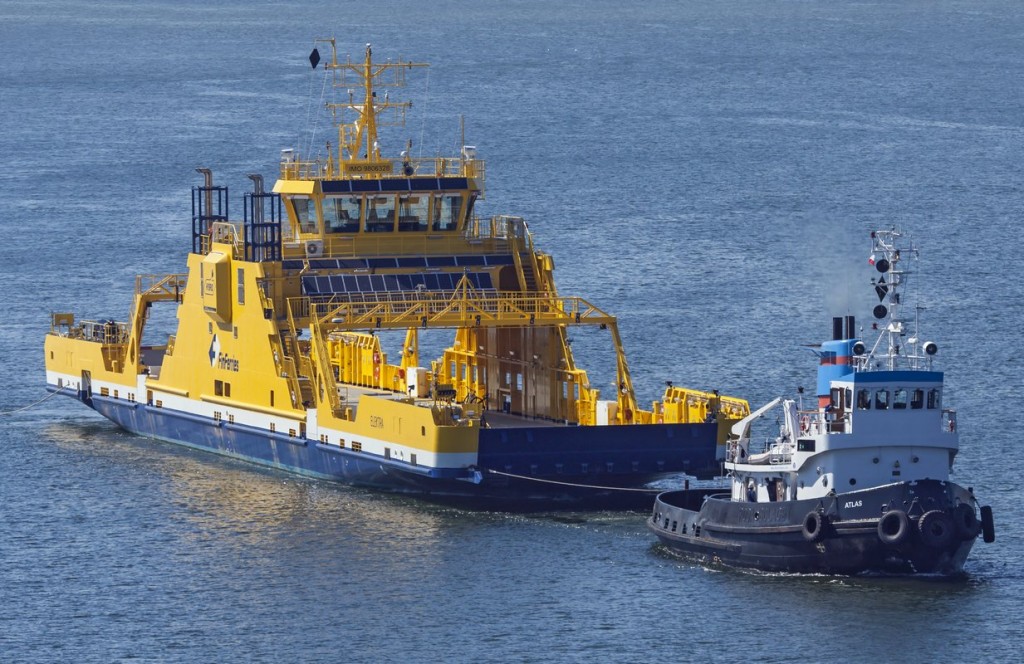 The hybrid double-ended short range road ferry Elektra, operated by Finferries, won the international "Ship of the Year Award". The Marine Propulsion Awards 2018 competition, organized by the trade magazine "Marine Propulsion & Auxiliary Machinery" was crowned with the announcement of results during a gala dinner at the end of the first day of the maritime industry's conference "Sulfur Cap 2020" on April 17, 2018 in Amsterdam. The winner of the title of "Ship of the Year" was chosen from the nominees named by a team of experts, and then selected in an open voting on the website of the "Sulfur Cap 2020" conference.
The prize was awarded to a Finnish shipowner. The ship was built at the shipyard Crist SA in Gdynia (newbuilding no. P310) to the order of the state shipowner Suomen Lauttaliikenne Oy, operating ferries under the FinFerries trademark.
The companies belonging to Forum Okrętowe also have their share in the construction and outfitting of the unit.
The concept of the ferry was conceived by Deltamarin – Finnish ship design consultants. Design and consulting office StoGda Ship Design & Engineering Sp. z o. o. (StoGda) developed a complete design of the P310 unit, including a contract design, basic design, detailed engineering, workshop drawings and delivery documentation, and was responsible for model tests (including the use of a large model to study the maneuverability of the ferry on the lake and trials in the model ice pool).
The development and delivery of a complete electro-energetic solution of the hybrid drive system was entrusted to Siemens. Among the suppliers of equipment for the ship was among others Remontowa Hydroster Systems Sp. z o.o. (RHS) from the Remontowa Holding group. The company delivered ro-ro equipment drives (ramps) and a set of watertight doors.
Elektra is a ferry intended for navigation in protected waters on a 1.6 kilometer long route run, connecting the islands of Nauvo (Nagu) and Parainen (Pargas) in the Archipelago of Turku (islands of the so-called Archipelago Sea, in the Saaristomeri region of Finland). It can carry 90 passenger cars and up to 372 passengers. The high level of automation allows the ferry to employ only a three-persons crew.
The speed of 11 knots is provided by two azimuth propulsion drives, each with two counter-rotating propellers, supplied by Rolls Royce, transferring 900 kW – each at 1200 rpm.
The ship is equipped with three generating sets of the main propulsion with a total electrical power output of 1260 kWe.
It was designed and built in accordance with the provisions of DNV GL for the class notation + 1A1 Car Ferry, B, Battery (Power) E0, Ice 1B, PET, R3; GMNKC. The ship flies the Finnish flag.
See a video material:
PBS