Dredger working on waterway unearths unexploded ordnance from WWII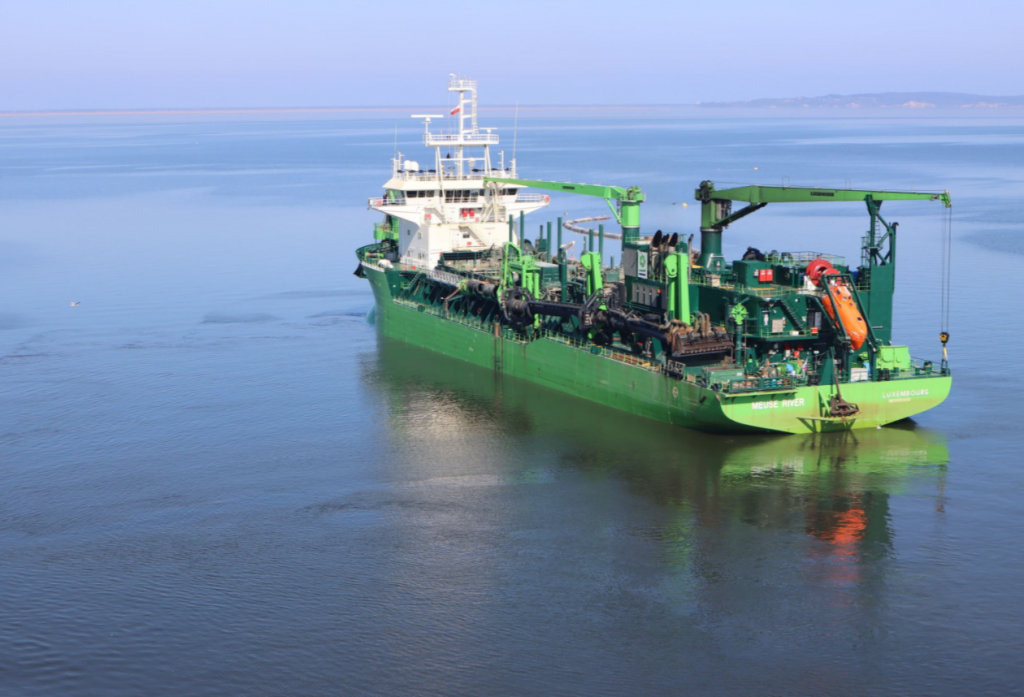 A vessel working on dredging the Świnoujście-Szczecin waterway accidentally unearthed an unexploded World War II ordnance. The crew was evacuated, the dredger moored at the anchorage.
The depth bomb is approximately 50 cm in diameter and weighs 150 kg. Sappers were called to the site, who secured the object – said the spokesman of the West Pomeranian Governor Piotr Pieleszek. He added that the Meuse River dredger is currently at anchorage, outside the fairway. The case is to be handed over to the 5th Engineering Regiment. The crew has been evacuated – only workers remain to man the vessel as necessary.
Prior to the dredging of the Świnoujście-Szczecin fairway to 12.5 m a number of ferromagnetic elements were located at the bottom of the fairway, including unexploded ordnance left over from the bombing of strategic facilities of the Third Reich by Allied forces during World War II. Numerous unexploded ordnance were neutralised by divers from the 8th Coastal Defence Flotilla. The largest object was a 5.4-ton British Tallboy aerial bomb. It was removed from the Piastowski Channel in Świnoujście in mid-October last year.