Contract signed for redevelopment of Indian Quay in Port of Gdynia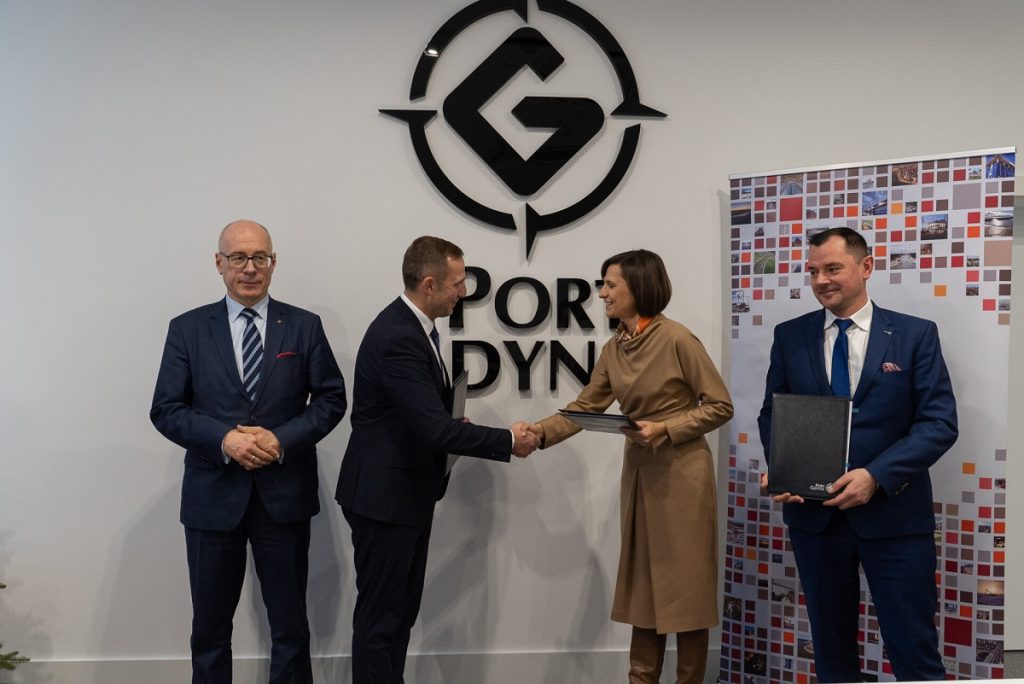 The redevelopment of the Indian Quay in the Port of Gdynia will soon begin. Yesterday, i.e. on 21 December, a contract for this task was officially signed at the headquarters of Port of Gdynia Authority SA. which has 22 months to complete all works and obtain an occupancy permit.
– We are delighted to have signed another contract at the Port of Gdynia. Our staff coped excellently with the works at the transhipment and storage yards, which we completed on time, and now we are already working on the redevelopment of the Dutch Quay," says Małgorzata Winiarek-Gajewska, President of the NDI Group. – The next project will allow us to make greater use of our staff's experience in hydro-technical works and is an excellent addition to our portfolio in this sector for the years to come,' she adds.
NDI's task is to rebuild the Nabrzeża Indyjskiego (Indian Quay) at a length of about 540 m, consisting primarily in widening it by 6 m. The new quay wall will be made of anchored steel cofferdams and pipe piles. The project includes the dismantling of the wharf's hydrotechnical equipment, the demolition of the reinforced concrete cap, the track bed and the bottom reinforcement.
The investment area will be cleared of unexploded ordnance and deepened to a level of -15.5 m to enable access to the quay for bulk carriers arriving at the Port of Gdynia. The reconstruction includes the construction of a railroad system, technological installations, new quay equipment, a reinforced concrete cap structure and a reception berth. The existing flyovers will be lengthened and the berths serving ships will be relocated.
The general contractor has 22 months to complete the entire contract but will be commissioning the first section of the project after just 16 months.
– Thanks to the modernisation of the Indian Quay, in 22 months this quay will be ready to receive grain cargoes at the deep-water quay. Thanks to this, the Port of Gdynia will be able to maintain its primacy in the Baltic Sea basin in terms of grain transhipment," Jacek Sadaj, President of the Port of Gdynia Authority SA.
This is not the only project that NDI is currently implementing in the Port of Gdynia. Since July this year, it has also been modernising the Dutch Quay, where the task to be carried out includes reconstruction of the rail and road surface along with utilities, as well as the construction of a network to feed the port cranes at the quay there. This task is to be completed by the end of 2023.
source: PortalMorski.pl