CO2 gas tankers will regularly call at the Polish port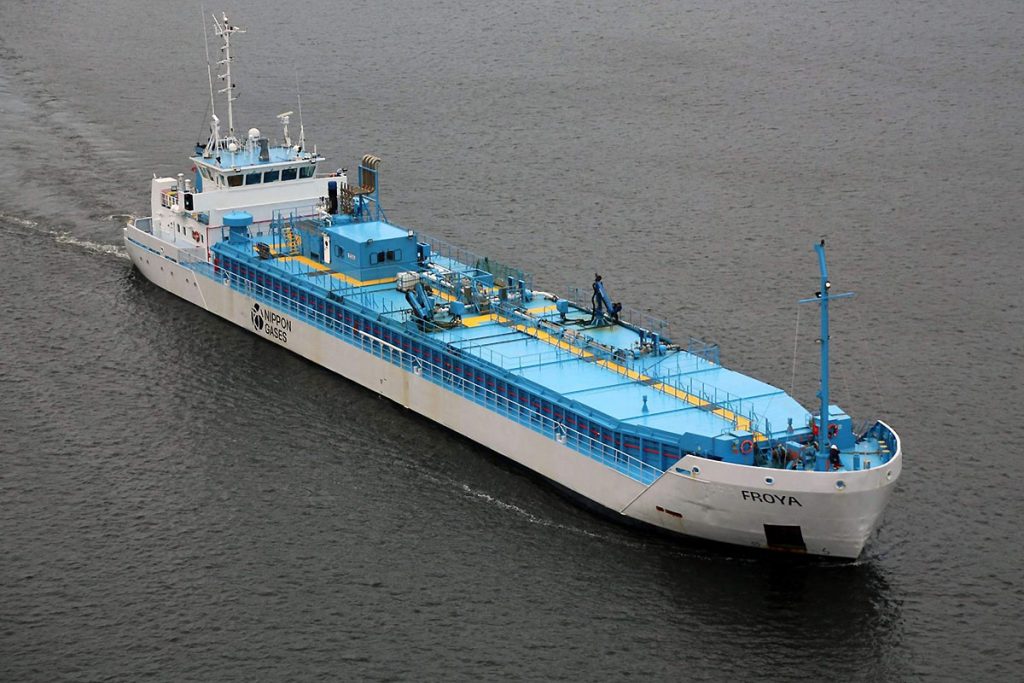 On Tuesday, 19 January 2023 in Brussels, Lafarge in Poland and the Innovation Fund signed an agreement to co-finance the 'Kujawy Go4ECOPlanet' project, which will create an installation to capture 100 per cent of CO2 emissions from clinker production at the Kujawy Cement Plant. The CO2 will be exported via a Polish port to the North Sea.
Design and finalisation of agreements with project partners are planned for 2023. Commissioning of the plant is planned for 2027.
At Cementownia Kujawy, owned by Lafarge in Poland (Holcim Group), an infrastructure for capturing CO2 from the outlet gases of the clinker kiln and carbon dioxide liquefaction and associated infrastructure will be built. The installation will be based on Air Liquide's Cryocap™ FG technology separating CO2 from the gases emitted into the atmosphere.
The installation is expected to capture 100 per cent of the CO2 emissions generated during clinker production. After liquefaction and loading, the CO2 (in the form of LCO2 – liquid) will reach the port by rail (according to Lafarge's official information of July 2022, this is to be Gdańsk) and from there by ships to the North Sea, where it will be permanently stored in depleted caverns of offshore gas and oil deposits.
Thanks to the project, Cementownia Kujawy will be able to produce cement with very low emissions. According to Lafarge, within 10 years the installation will capture more than 10 million tonnes of CO2, which is 10 per cent of the annual emissions of the entire cement sector in Poland. This means a potentially large movement of CO2 gas carriers in the Polish port.
The project's ambitious timetable assumes a significant medium-term effect, as 10 per cent of the Polish cement sector's emissions are expected to be captured as early as 2027.
The cost of the project over 10 years is EUR 380 million, of which EUR 265 million is investment costs (CAPEX). EU co-financing is €228 million.
According to the S&P Sea-web Ships global fleet and shipbuilding orders database, there are currently only four specialised CO2 gas carriers in service and they are small vessels. The largest are: Embla (gross tonnage 2506 and deadweight 3480 t), Froya (GT 2506, 3486 t) and Gerda (GT 2522, 3480 t) converted from multi-purpose coasters built partly in Poland (as partly fitted out, for a Dutch shipyard, by the Marine Projects shipyard in Gdansk). These vessels make little use of deadweight – their payload capacity is 1,770t.
Under construction, at the Chinese shipyard Dalian Shipbuilding Industry Co Ltd, are two CO2 gas carriers of 10,747 gross tonnage and 8,000 t deadweight and 7,500 m³ cargo capacity for Northern Lights JV DA of Norway.
Carbon dioxide under normal pressure changes from a solid to a gaseous state (sublimates) bypassing the liquid phase at -78.5 °C. However, it can be liquefied at increased pressure, e.g. at 34 atm it liquefies at 0 °C.
Source: PortalMorski.pl