Biggest vessel calling for metallurgical coke in Gdynia so far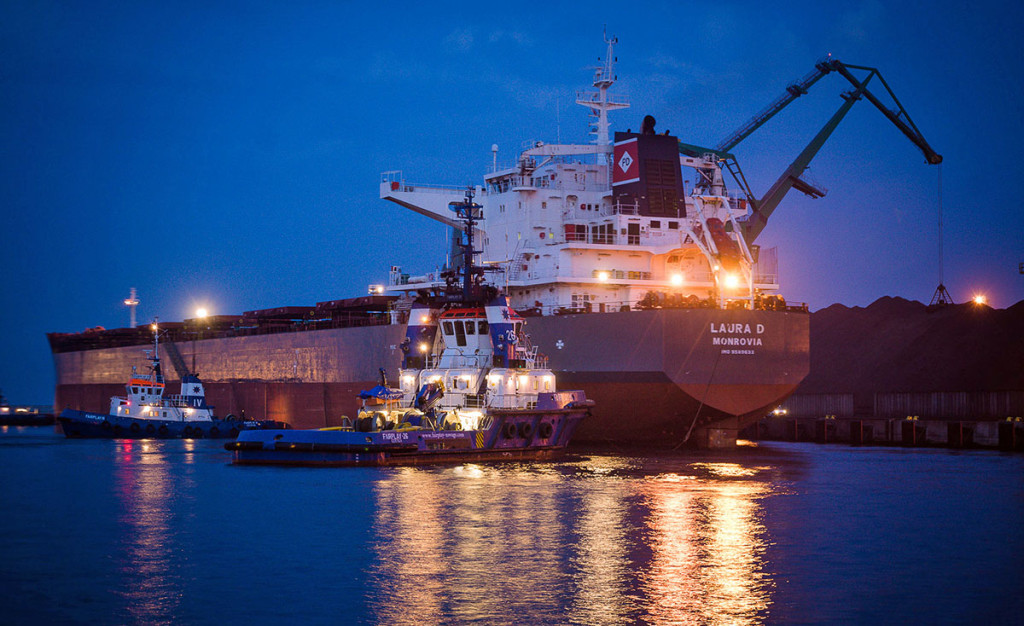 Earlier this month, the Port of Gdynia reportedly hosted the biggest vessel calling there for metallurgical coke ever – according to the shipping agency serving the ship.
As revealed by Balta SA shipping agency – the record breaking vessel was the Peter Döhle Schiffahrts KG operated Laura D, loading her cargo at Szwedzkie Quay. The call of 260 meters long, nearly 118,799 ton deadweight capacity vessel marked the start of a new chapter in shipping metallurgical coke ex Gdynia – according to Balta SA.
The ship loading took place at MTMG bulk terminal.
rel (Balta SA)
Photo: Balta SA