Aluship Technology busy not only with catamarans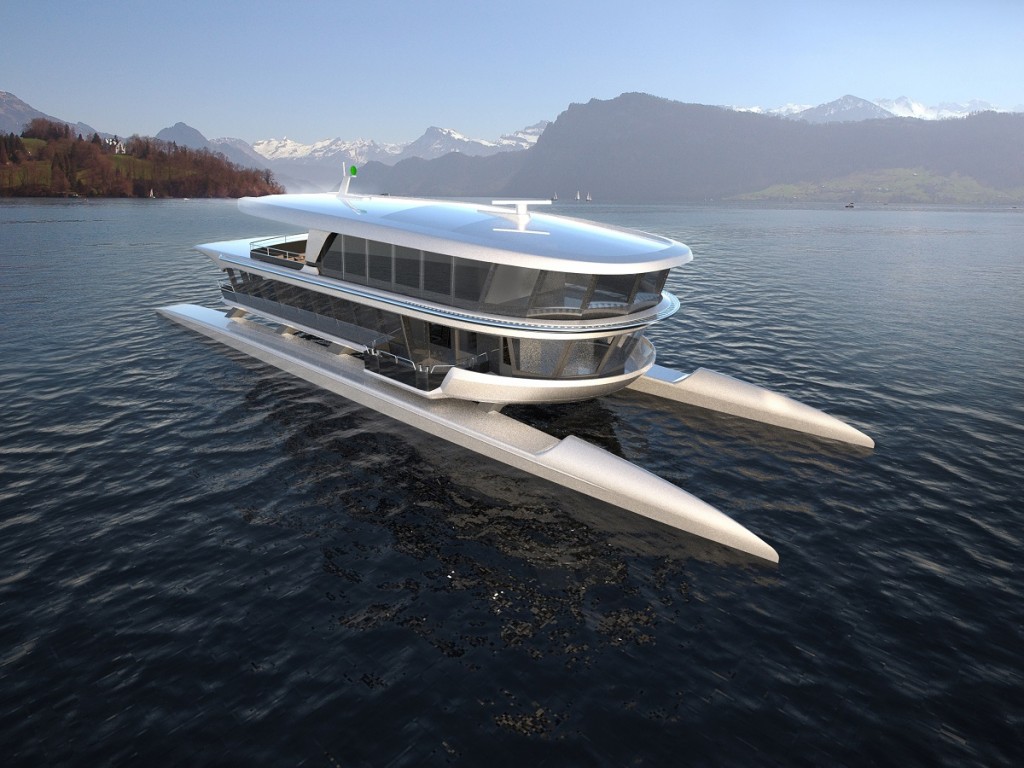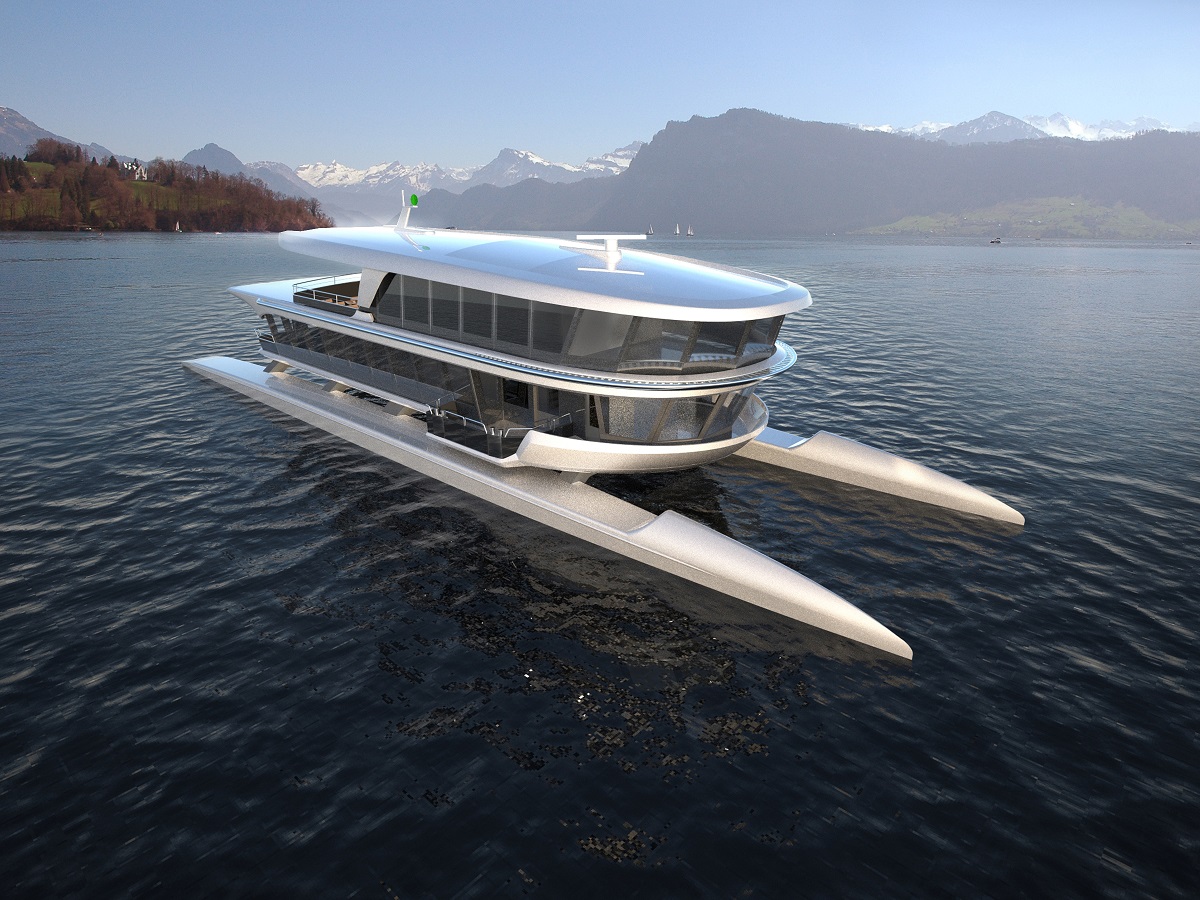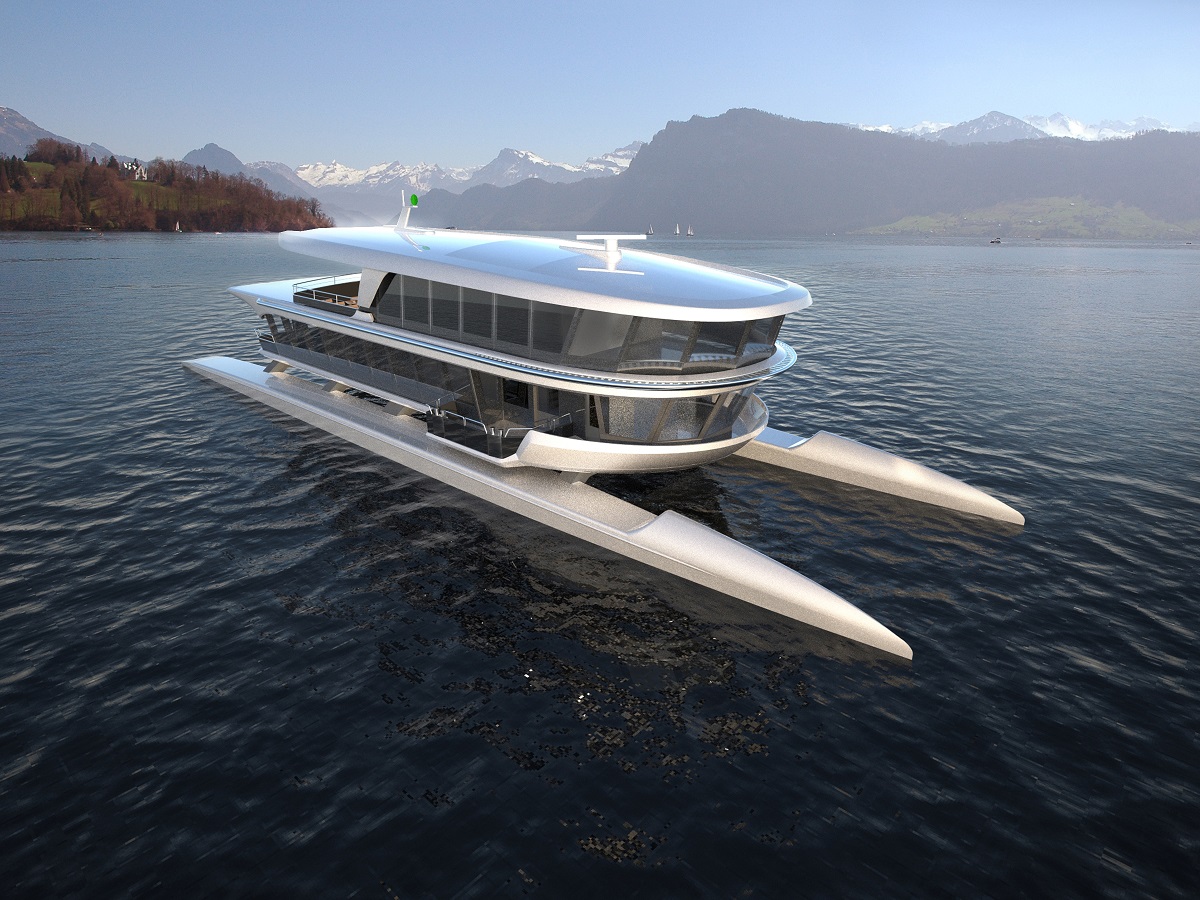 Gdansk based Aluship Technology is building a structure of the ferry Bürgenstock – a catamaran intended for one of the Swiss lakes. The construction components manufactured by Aluship are assembled at the recipient – in the Swiss shipyard Shiptec AG in Lucerne.
It is a two-deck passenger catamaran, able accommodate 300 people and transport them at a speed of up to 35 km/h. The unit is to be 38.00 m in overall length and 10.25 m in width, while its own weight will be approx. 85 tons.
Aluship also works on a much larger catamaran. In Gdańsk, a second electric ferry (the successor of the pioneering Ampere) is under construction for delivery to the Norwegian shipyard as a not extensively outfitted structure.
It is contracted by the Fjord1 operator at the Fjellstrand shipyard (which commissioned the construction of the aluminum structure of the ship from Gdańsk) – a passenger and car ferry 87.5 m long and 20.8 m wide, designed to accommodate up to 120 passenger cars, 12 lorries and up to 296 passengers. The ship is to be employed on the Halhjem-Våge line in the Hordaland region.
Aluship Technology deals not only with newbuildings, but also takes part in interesting, prestigious retrofitting projects – including conversions or upgrades of cruise liners. Recently, another modernization of a large cruise ship was completed at the Grand Bahama Shipyard, in which the company from Gdansk had a considerable share. Aluship was responsible for the detailed technical design and for the prefabrication and assembly of the new large one deck high compartment in the foreship on the highest deck of the Adventure of the Seas cruise ship, intended for new passenger spaces.
Recently, work on the construction of the section, including a new deck for another ship of the Royal Caribbean Cruise Line – Mariner of the Seas. These will be installed on a ship modernized in one of the Spanish shipyards.
Adventure of the Seas receiving aluminum structures from Aluship Technology at Grand Bahama Shipyard:
rel, PBS