Almost two tonnes of cocaine detected in the port of Gdynia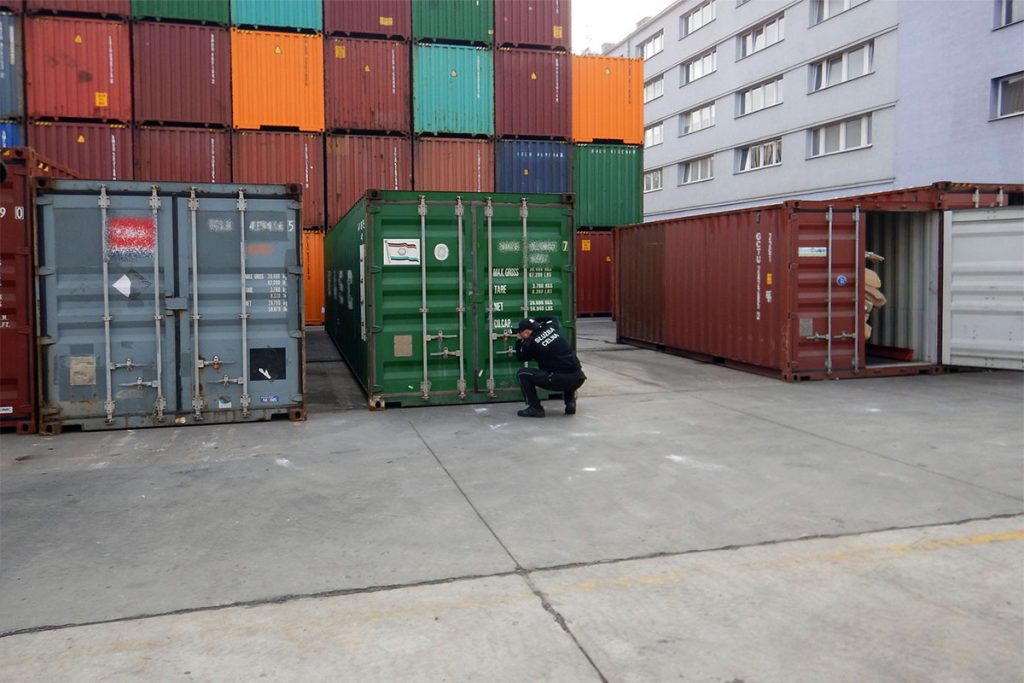 An illegal factory and drug storehouse operated in the Wielkopolskie Voivodeship. Officers of the Pomeranian State Fund and CBSP from Gdańsk broke up a group dealing with drug smuggling on a large scale after months of observing its activities in many provinces.
However, the officers waited for the right moment to hit the smugglers as effectively as possible. The hard work of KAS and CBSP allowed them to take over a huge amount of illegal goods in the Gdynia container base, close the cocaine factory and liquidate the drug warehouse in the Wielkopolskie Voivodeship.
Almost two tons of cocaine in the port of Gdynia
Patience and hard work of the people participating in the action allowed for the simultaneous seizure of a huge amount of illegal goods in the container base in Gdynia, as well as the closure of the cocaine factory and the liquidation of the drug warehouse in the Wielkopolska province.
Mobile scanning devices and professional risk analysis played a key role in the disclosure of the CAS officers in the port of Gdynia. The officers of the Customs and Tax Office in Gdynia were also helped by a service dog trained to detect narcotics.
The review of two containers containing officially calcium carbonate (chalk), which came to Poland from Colombia, confirmed the assumptions of the officers.
Police officers of the CBSP entered the action. Exact research showed that a part of chalk bags (74 out of 1600) contains 1850 kg of high quality cocaine.
Liquidation of a drug warehouse in Wielkopolska
Then the uniforms from the Pomeranian Fund and the CBSP entered the hiding place of criminals in Wielkopolska, where drugs were produced and distributed on a huge scale, completely surprising the smugglers. A large amount of equipment for the production of illegal substances was secured on site. Among other things, 10 kg of pure cocaine was seized to go to Germany and about 600 litres of cocaine suspension (in the production phase). The warehouse prepared for storing drugs was also liquidated.
At the same time, German customs and police officers were involved and detained a member of the same criminal group in Germany and detected further quantities of drugs.
Citizens of Colombia, Iran and Germany, among others, were detained as a result of the action.
The investigation is conducted by the Regional Prosecutor's Office in Gdańsk. The collected evidence shows that the detained men will soon hear allegations of involvement in an organised crime group, smuggling and drug production. Such crimes are punishable by imprisonment for 3 years.
Rel (Krajowa Administracja Skarbowa)