A new record in cruise ship calls at the Port of Gdansk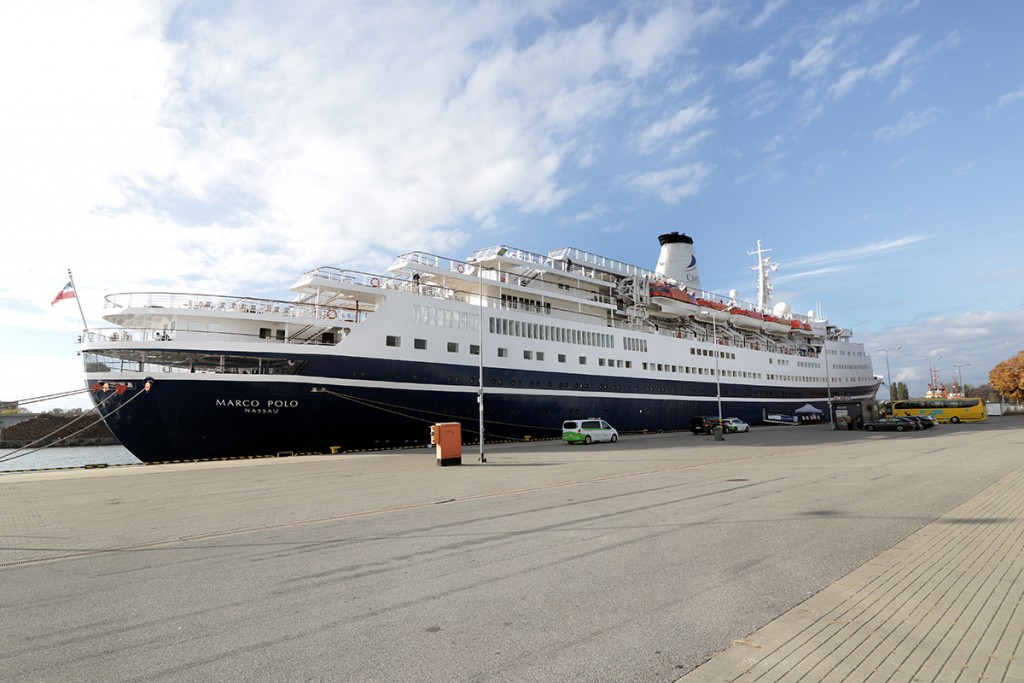 In the summer season of 2017, more than twice as many cruise ships as the average in previous years called at Gdansk's port. In 2018, that record was broken once again.
This year's summer season – a longer one than last year's – was inaugurated on 18 April by the Astoria, the oldest passenger vessel still in operation. Throughout this time, the Port of Gdansk received cruise ships from all over the world at the Westerplatte, Ziolkowskiego, and WOC II quays. The longest passenger ship to call at the port was the nearly 240-metre-long Marina, and the shortest one – the 70-metre-long Variety Voyager. The number of vessels beat last year's record – it increased from 63 to 67 calls.
– Poland is becoming more and more visible on the tourist map of the world. We have been observing this trend for yet another year. The tourism potential of Polish cities and regions is huge and the development of this segment is an opportunity we cannot afford to miss. Each cruise ship brings with it not only money, but also the promotion of the city and the entire region of Pomerania – says Lukasz Greinke, President of the Board of the Port of Gdansk Authority. Tourists who come to Gdansk visit the city's monuments, the castle in Malbork, participate in concerts. They often also travel deeper into the Kashubia region.
The group of cruise ships visiting Gdansk's port was joined by the Viking Sun, owned by Viking Cruises, which was launched last year and offers a regular passenger service to the Port of Gdansk.
– The Port of Gdansk is constantly creating new opportunities for numerous sectors, including tourism. We are developing our infrastructure with tourist services in mind and making sure that the port has the best possible transport connections. The Central Port project is now in its next phase. This involves the construction of a new passenger terminal, where even bigger vessels will be received – emphasises Michal Stupak from the PGA's Commercial Department.
This season's last passenger ship call at the Port of Gdansk was the visit of the vessel Marco Polo.
More than 30,000 tourists visited on board cruise ships, mainly from Germany, the USA, the UK, Italy, France and Spain. According to data from the Gdansk Tourist Organisation, a total of about 320,000 guests from abroad visited Gdansk between June and August of 2018.
rel (Port of Gdansk Authority SA)