7.5 million tons of cargo transported by Polsteam in first half of 2015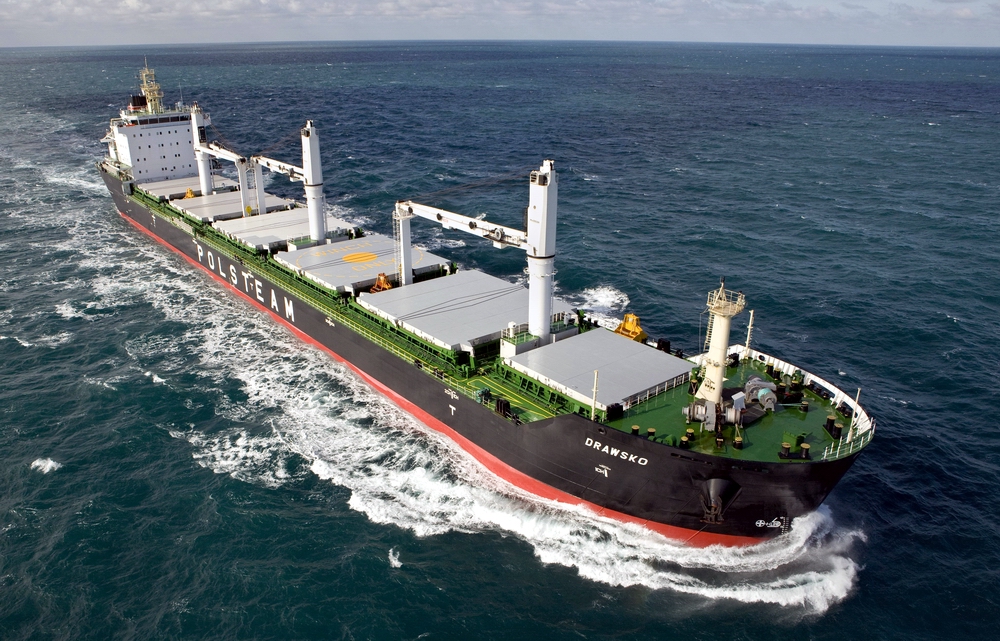 In the first half of 2015, vessels of Polsteam (Polish Steamship – Polska Żegluga Morska) transported 7.5 million tons of cargo – according to data revealed by the company.
The structure of the transport was dominated by grains (2.1 million tons). Further cargoes were : phosphates (387 thous. tons), fertilizers (376 thous. tons), steel products (335 thous. tons).
In the first half of this year Polsteam ships transported 174 thousand. tons of  sulfur, that is due to the resumption of the transport of sulfur from Gdansk to the Northern Africa for Azoty Group.
The coke and coal were the main cargoes carried by the company in the past. Now they are only fraction in the structure of the transport of Polsteam with 139 thousand tons transported between January and June.
3.7 million tons of various cargoes was transported by the fleet of Polsteam within the time-charter deals, which is a separate category in the statistics.
Polsteam is the largest Polish shipowner and one of the largest in Europe. The company main activity profile is transporting bulk cargo, such as coal, grain, etc. on the global shipping market. The company is the world leader in the niche market for transporting liquid sulphur.