24-year contract with Cheniere signed – deliveries of American LNG to Poland will commence in 2019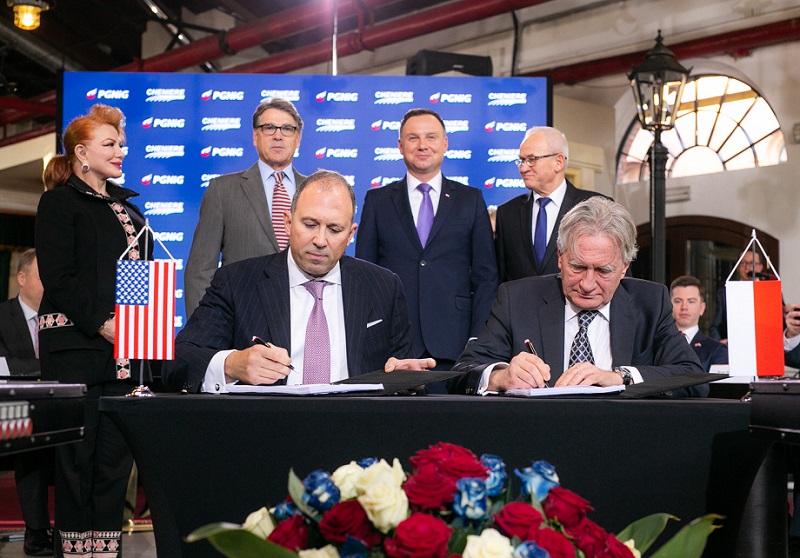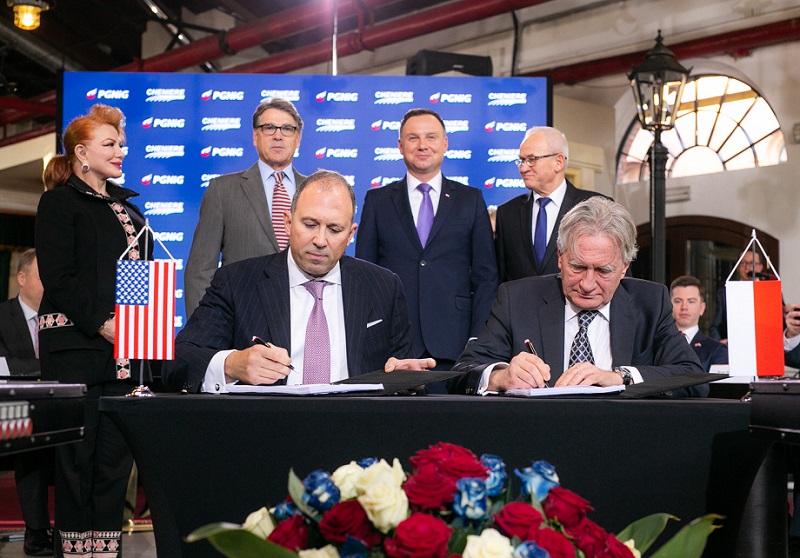 Polish Oil and Gas Company (PGNiG) and Cheniere Marketing International LLP have signed a long-term agreement for supplies of liquefied natural gas from the USA.
In 2019-2022 the volume of supplies will total approximately 0.52 million tonnes of LNG, or approx. 0.7 bcm of natural gas after regasification, while in the period of 2023-2042, the total import volume will reach 29 million tonnes of LNG, which equals approx. 39 bcm of natural gas following regasification. It means that starting from 2023 every year PGNiG will purchase about 1.45 million tonnes of LNG, which equals approx. 1.95 bcm of natural gas after regasification.
LNG cargoes will be supplied on a delivered ex-ship basis to the President Lech Kaczyński LNG Terminal in Świnoujście with delivery provided by the seller.
– The agreed conditions, including the competitive price, are fully satisfactory for PGNiG. Thanks to this agreement we will have regular supplies of LNG from the USA starting as early as 2019. The share of LNG in our import portfolio is constantly increasing. The world's liquefied natural gas market is rapidly growing and allows us to select the best offers in this area – commented Piotr Woźniak, President of the Management Board of PGNiG SA.
– PGNiG is an important partner for Cheniere in a growing part of the European market, and we look forward to our long-term relationship providing PGNiG with clean, secure, and flexible LNG – said Jack Fusco, President and CEO of Cheniere. – This contract supports our growth plans at Cheniere, continues our momentum of signing a diverse range of customers around the world, and reinforces our position as the leader in U.S. LNG – he added.
LNG cargoes from Cheniere heading for Poland will depart from liquefaction facilities in Sabine Pass, Louisiana and Corpus Christi, Texas.
rel (PGNiG)