New LOTOS Petrobaltic platform headed for Gdańsk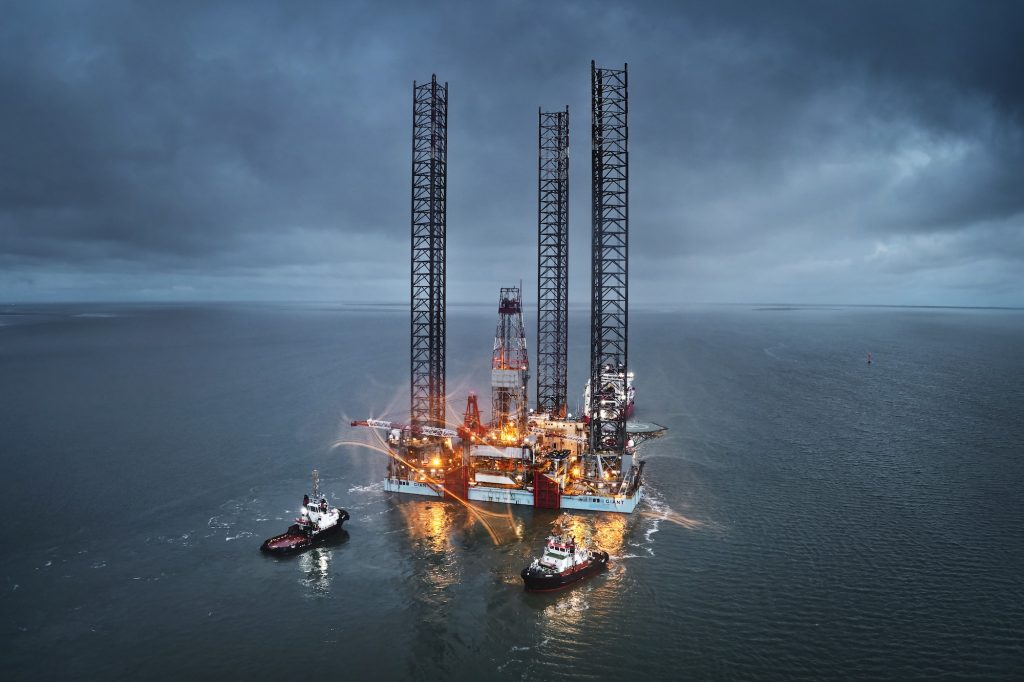 The newly purchased platform of LOTOS Petrobaltic Giant has already travelled over a third of the way to Gdańsk, where it is scheduled to arrive this weekend. There, it will be prepared to go out to sea for drilling in the Baltic B3 deposit.
The unit set out from the port of Esbjerg in western Denmark on September 20th at 7.20 a.m.
The Giant LOTOS Petrobaltic platform was purchased from MAERSK in June this year. It is the fifth and the largest of all the units belonging to this Gdańsk company. The platform, built in 1986 in Japan, was fully modernized in 2012. Previously, the platform owned by a Danish shipowner based in Copenhagen operated in the North Sea.
The platform was prepared by the Polish crew for towing operations in the Danish port of Esbjerg. Today, i.e. on 23 September, in the morning hours, the vessel has already travelled over 230 Nm from about 680 Nm of the planned route to Gdańsk. The average towing speed is about 4.7 knots. It must take place in appropriate weather conditions, on which the whole operation depends. Nevertheless, the platform is expected in Gdansk this weekend.
Before the platform is towed to its place of work, the B3 field in the Baltic Sea must be marked and adapted to the needs of work in the Baltic Sea. Adaptation work required for class renewal and crew training will be carried out at Naftoport. The unit will then be towed to the B3 field, where it will commence reconstruction work on 7 wells (B3-5, B3-6, B3-8, B3-9, B3-13, B3-14, B3-15).
Basic parameters of the unit:
Length: 84 m
Width: 90 m
Leg length: 160 m
Buoyancy: 24.284.6 t
Maximum depth of the body of water: 350 ft /107 m
Maximum wave height: 27 m
Average wind speed: 43.5 m/sec
Maximum current: 1.15 m/sec
Air gap: 21.2 m
The platform can drill to a depth of 25,000 feet (7.620 m).
Rel (LOTOS SA)