USS Oak Hill, 26th MEU Departs Gdynia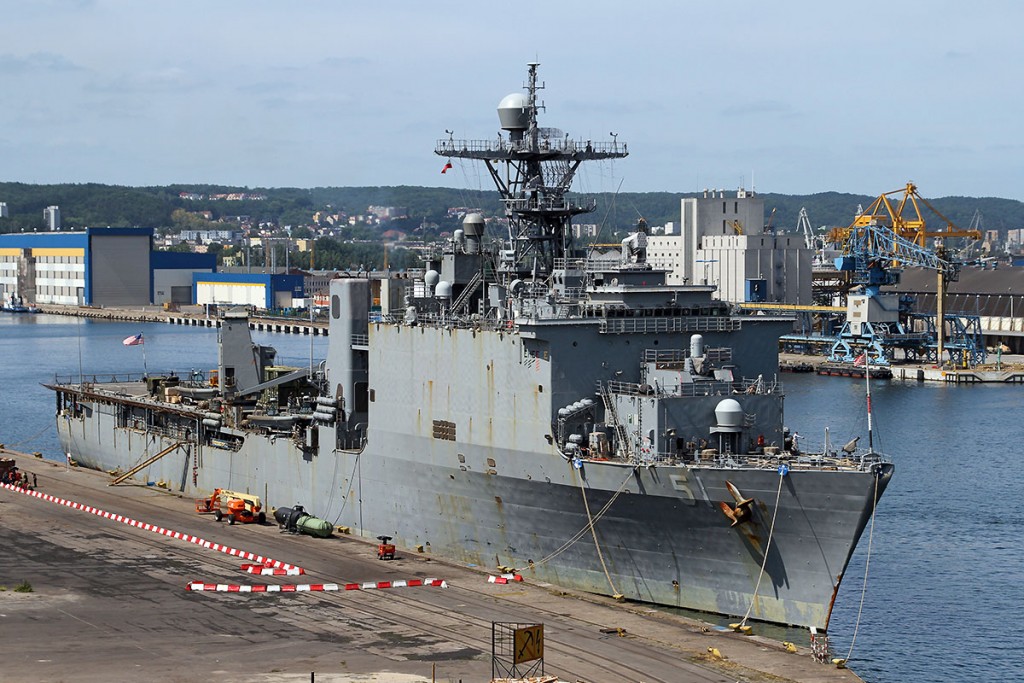 During the port visit, Oak Hill was able to complete needed maintenance, ensuring the amphibious ship's sustained operational readiness and ability to complete any U.S. 6th Fleet tasking.   
While in Gdynia, the approximately 800 Sailors and Marines embarked on Oak Hill were afforded the opportunity to participate in the Polish Navy's 100 year celebration, as well as the chance to engage in 11 volunteer community relations events, strengthening U.S.-Poland partnerships.
The ship's presence in the Baltic Sea is a demonstration of our continued commitment to the collective security of the European region.
"USS Oak Hill and its embarked Marines from the 26th MEU thoroughly enjoyed visiting Gdynia, Poland, and discovered the warmth of its people and the beauty of the surrounding area," said Capt. Brian Finman, deputy commodore of Amphibious Squadron 4. "In all of our interactions with the Polish Navy and the citizens of Poland, we were thoroughly impressed with a genuine sense of friendship and hospitality displayed. As we depart, Oak Hill and its Marines would like to express our gratitude to the Polish people and wish the best for our shared interests in a secure and peaceful future."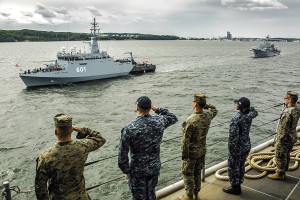 Oak Hill participated in the Polish Navy's parade of ships celebration to commemorate Poland's 100th year of naval service. Sailors and Marines from Oak Hill also took part in a friendly soccer match against Polish naval forces and volunteered in the local community.
Oak Hill, homeported in Little Creek, Virginia, and part of the Iwo Jima Amphibious Ready Group (ARG), along with embarked Marines assigned to the 26th MEU based out of Camp Lejeune, North Carolina, are conducting naval operations with allies and partners in the U.S. 6th Fleet area of operations to advance security and stability in Europe.
Iwo Jima ARG is composed of Commander Amphibious Squadron 4, the Wasp-class amphibious assault ship USS Iwo Jima (LHD 7), the San Antonio-class amphibious transport dock ship USS New York (LPD 21), and Oak Hill.
The 26th MEU, based at Camp Lejeune, North Carolina, is comprised of a Command Element, the Ground Combat Element, the Aviation Combat Element (ACE), and the Logistics Combat Element.
U.S. 6th Fleet, headquartered in Naples, Italy, conducts the full spectrum of joint and naval operations, often in concert with allied and interagency partners, in order to advance U.S. national interests and security and stability in Europe and Africa.
rel (U.S. Naval Forces Europe-Africa / U.S. 6th Fleet Public Affairs)