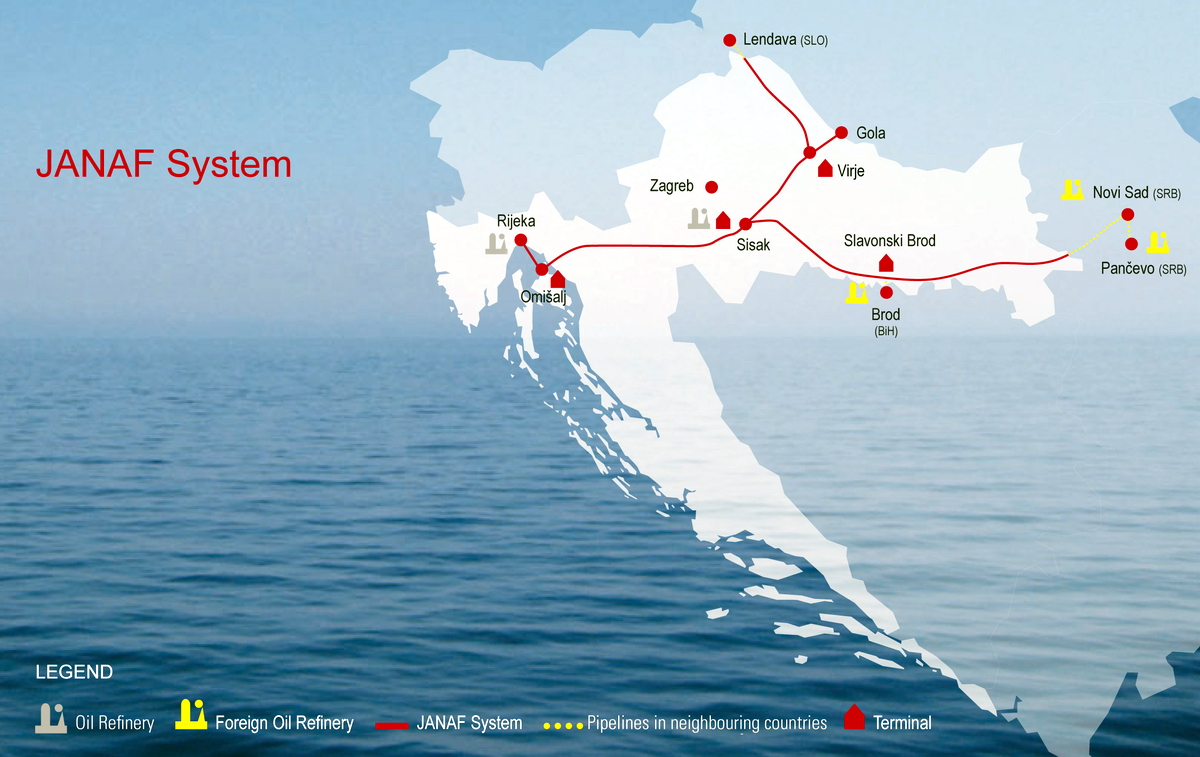 Representatives of UNIPETROL RPA, a.s and Jadranski Naftovod, d.d. signed a frame contract on transportation of crude oil via the JANAF pipeline. This pipeline might become an alternative transportation route to the current pipelines Druzhba and IKL.
UNIPETROL, a member of Polish PKN ORLEN Group, the largest processor of crude oil in Central Europe based in Poland, controls companies, which are active in the petrochemical industry in the Czech Republic.
– From the perspective of the Czech Republic, this contract means a further step towards strengthening the security and stability of crude oil supplies. It will enable crude oil transportation via the JANAF pipeline through Croatia and could be utilized in the future for example in case of supply of alternative crude oil grades – says Andrzej Modrzejewski, Unipetrol CEO and chairman of the board.
The JANAF pipeline starts at the Omišalj Terminal on the Croatian Island of Krk and runs through Croatia, northwards to Hungary and Slovakia where it connects to the Druzhba pipeline at Šahy storage terminal, and eastwards to Bosnia and Herzegovina and Serbia.
JANAF transports continually the crude oil for the refineries in Croatia, Bosnia and Herzegovina, Serbia and Hungary. The company also stores crude oil and petroleum products for the world's major oil companies.
– The crude oil transport for Unipetrol represents a new business opportunity for us. JANAF will provide to Unipetrol a safe and reliable transport of numerous crude oil grades. We hope for more intensive business cooperation on the activities of crude oil transport and storage in the years to come – said DSc. Dragan Kovačević, Chairman of the JANAF Management Board.
The transportation conditions with Jadranski Naftovod were concluded for a period of three years. The pipeline can supply both refineries in Kralupy and Litvinov. Apart from the concluded contract with Jadranski Naftovod the company is also negotiating contractual transportation conditions through the Hungarian part of the pipeline. Unipetrol believes that the contract could be concluded during 2017.
Unipetrol operates Czech Republic's only two refineries – in Kralupy nad Vltavou and Litvínov. Their total production capacity reaches 8.7 million tons of oil per year.
rel (Unipetrol)