The Port of Gdansk more beautiful than ever…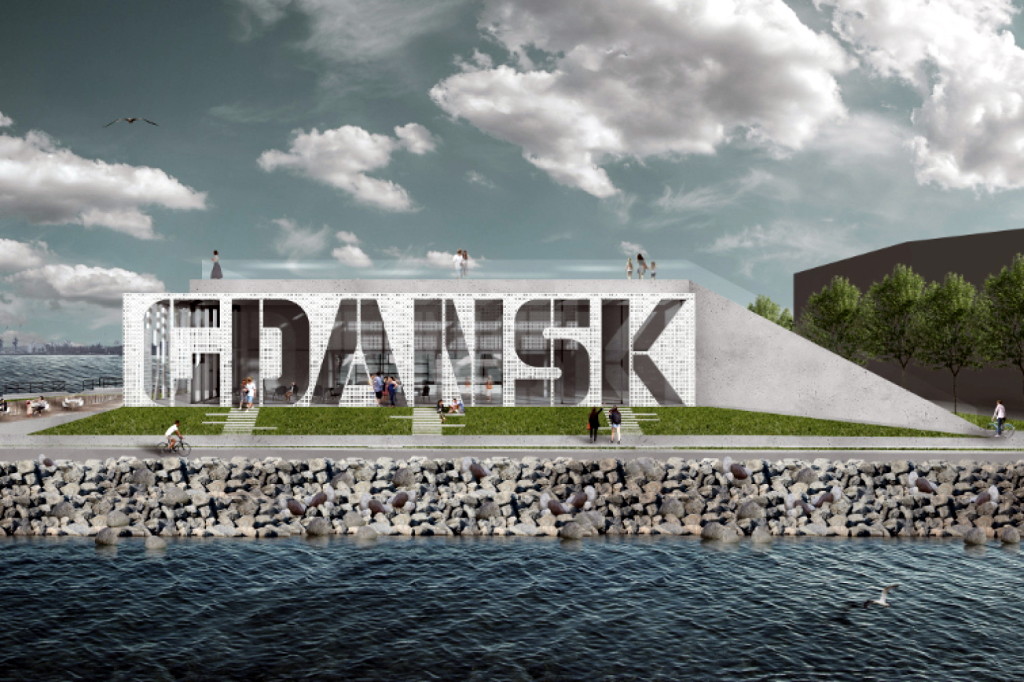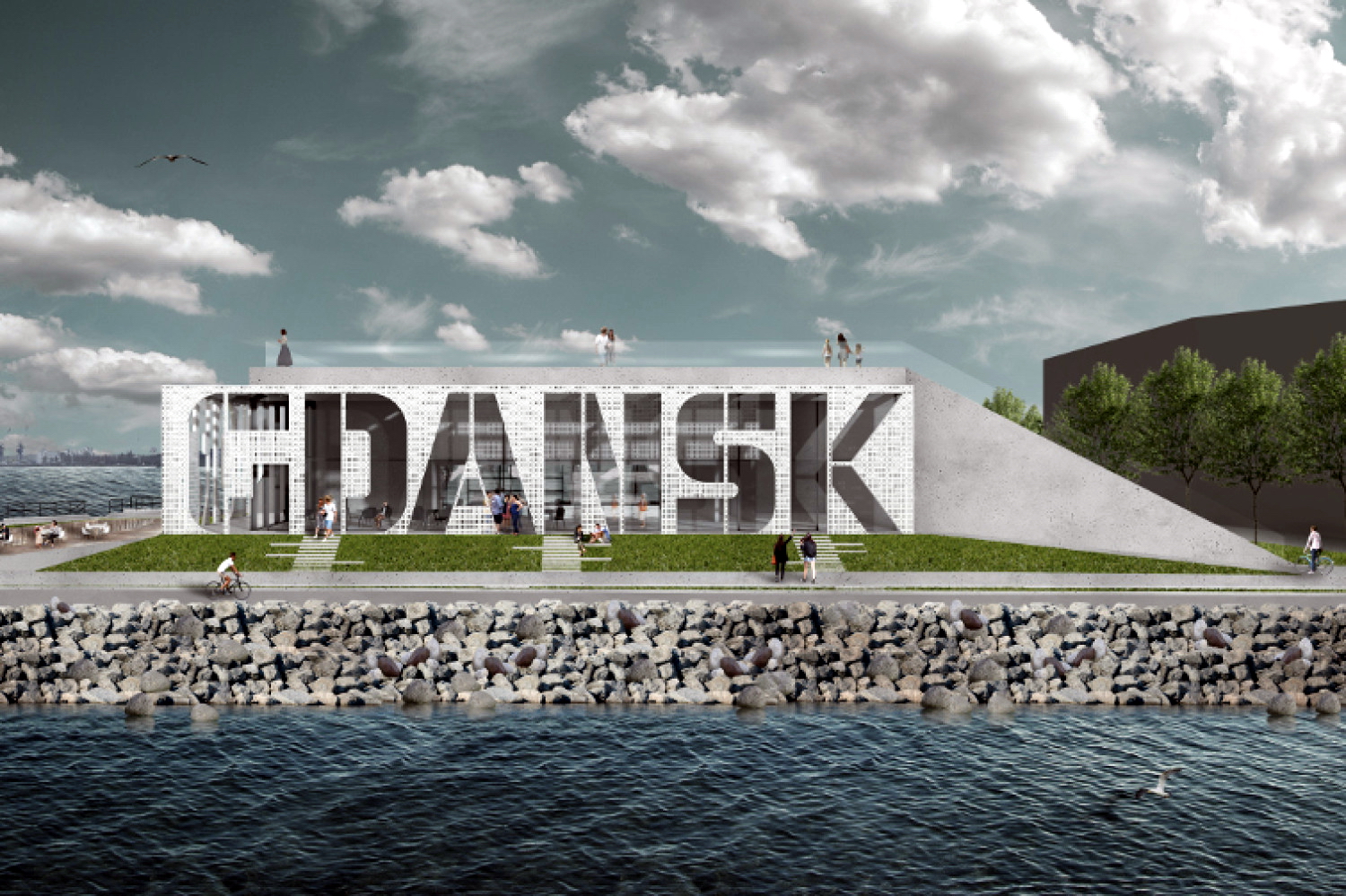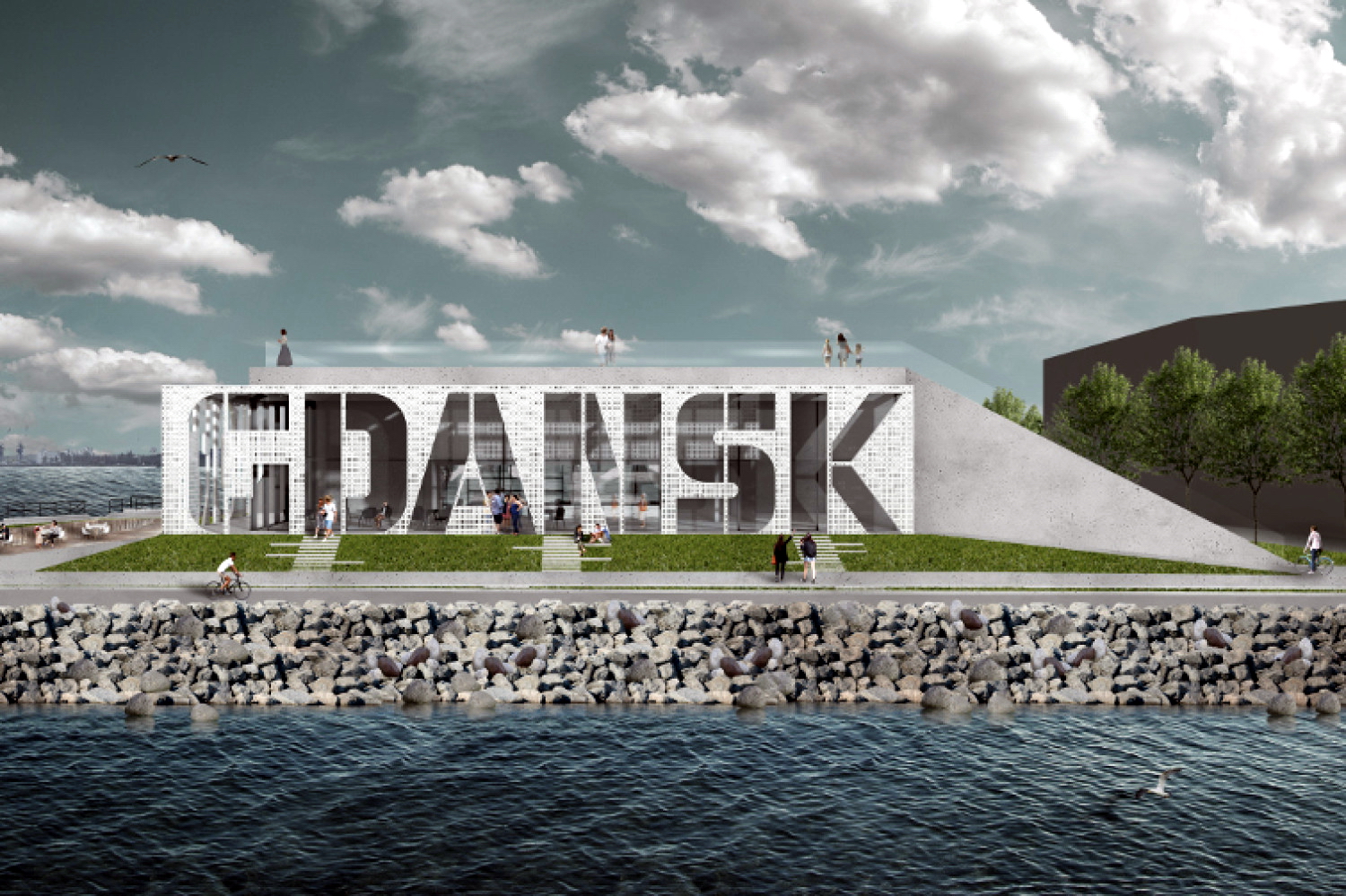 The Port of Gdansk Authority is implementing a visual enhancement project, i.e. improvement of the appearance of the areas around the entrance to the port. A ceremonial presentation of the investment planned by the PGA was organised on 16 February 2017 at the Port Master's Office at Gdansk's Port Polnocny.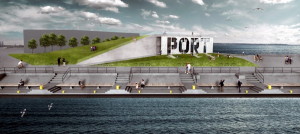 In 2016, the winners of the architectural design competition organised by the Port of Gdansk Authority and the Association of Polish Architects, "Wybrzeze" Division, were announced. The competition task was to develop a concept for the visual enhancement of the Martwa Wisla waterfronts along with a concept for the redevelopment of designated waterside zones at the Port of Gdansk.
The winners of the competition included young architects designed theatre-style vantage points, and a leisure area in front of the Port Master's Office with a view of the ships entering the port. The central element of the concept was a grass-covered mound at the entrance to the port, on top of which an illuminated "Port Gdansk" (Port of Gdansk) sign was planned.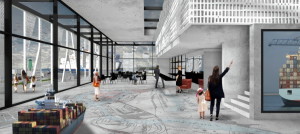 However, the new PGA board appointed after the winners were announced decided to give the project a broader scope, in particular in functional terms. The aim was to add an element which would stimulate social and cultural activity in this part of the port. Something which would encourage Gdansk's inhabitants and tourists to visit.
As a result, the new board of the Port of Gdansk provided the winning team of architects with guidelines as to the modification of the project. Based on these guidelines, the authors considerably changed the original concept of the mound.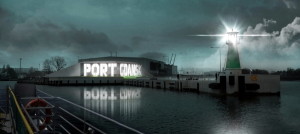 The grass-covered mound will not just be a base for the "Port Gdansk" sign. In accordance with the new project, it will house a multifunctional facility with a catering section and an exhibition section, as well as the information desk of the PGA.
The walls facing the Bay of Gdansk and the port canal will be glazed. On top of the mound, a spacious viewing terrace will be constructed, constituting an extension of the nearby promenade along the shore of the Bay of Gdansk.
The terrace will be filled with greenery typical for the coastal climate, which visitors will be able to admire while walking along the paths separating individual themed gardens. The modified concept also includes the installation of the "Port Gdansk" sign, which will be illuminated at night, in the form of a spatial structure forming a kind of arcade along the building.
The first effects of the design for the port's new image and buildings will most likely become noticeable as early as in 2018.
rel (Port of Gdansk)