The Ocean Race Europe Prologue completed
It took less than 24 hours for the VO65 yachts to sail the final offshore leg of The Ocean Race Europe Prologue from Stockholm to the virtual finish line in southern Sweden. This race was won by Team Childhood1 from the Netherlands.
This concludes the four crews competing in The Ocean Race Europe Prologue from Klaipeda to Gdynia to Stockholm. After three sea and one coastal stages, two teams – Sailing Poland and Team Childhood1 – proved to be the best in the final classification. Both gathered 20 points, however due to the victory of the Dutch in the last stage, the Polish crew eventually took second place. Third place went to Ambersail2 from Lithuania and fourth to the Austrian Ocean Race Project (Austria).
The Ocean Race Europe Prologue was an extremely important lesson for us, a warm-up and final test before The Ocean Race Europe starts next week. The team passed the test very well and we are very pleased with our second place in the prologue general classification. This is especially true as the last leg from Stockholm was sailed by a reduced team. Due to necessary preparations before the start in Lorient, Bouwe Bekking, Aksel Magdahl and Jens Dolmer did not participate in the race. The yacht was commanded by Simbad Quiroga, with Maciej Marczewski at the helm,' said Kuba Zborowski, Sailing Poland project director.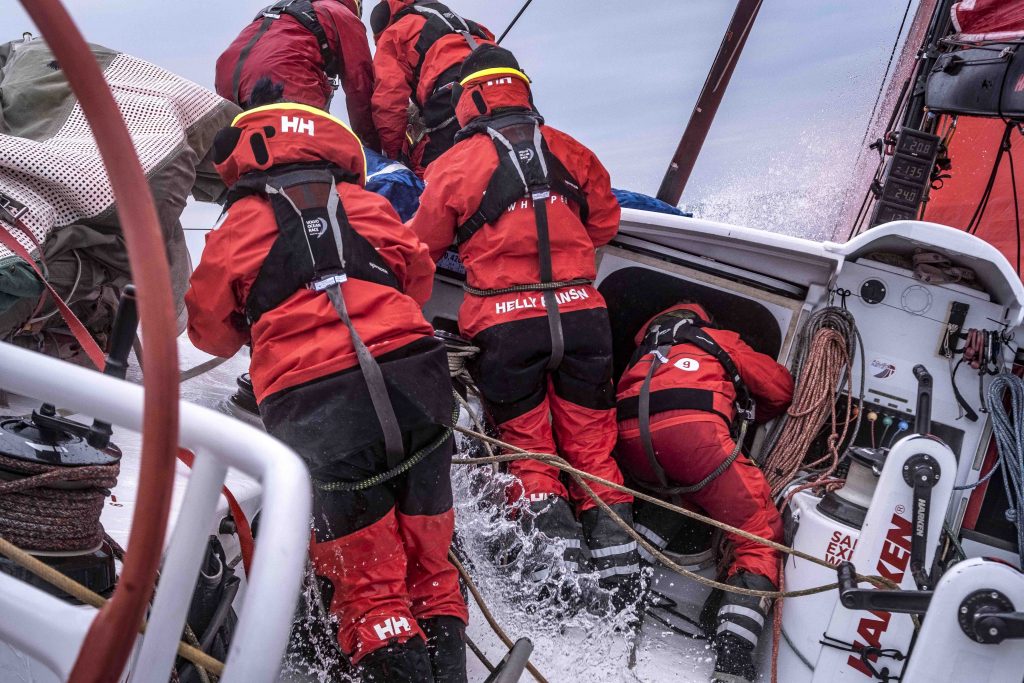 The Ocean Race Europe is the first European leg of the world's toughest manned circumnavigation race, The Ocean Race, which starts on 27 May in Lorient (France). A total of 12 crews will appear on the start line: 5 IMOCA class yachts and 7 VO65 yachts. The four VO65 yachts that participated in the prologue will be joined by the Mirpuri Foundation Racing Team (Portugal), Viva Mexico (Mexico) and AkzoNobel Ocean Racing (Netherlands).
The schedule for The Ocean Race Europe:
27 May – Start of the race in Lorient
29 May 2021 – Start of stage : Lorient => Cascais
6 June 2021 – Start of stage : Cascais => Alicante
13 June 2021 – Stage start: Alicante => Genoa
VO65 crews participating in The Ocean Race Europe:
1. AkzoNobel Ocean Racing (NED)
2. AmberSail (LTU)
3. Austrian Ocean Race Project (AUT)
4. Mirpuri Foundation Racing Team (POR)
5. Sailing Poland (POL)
6. Team Childhood 1 (SWE / NED)
7. Viva Mexico (MEX)
Results of the Stockholm-South Sweden offshore leg:
1. Ambersail 2 (Lithuania)
2. Team Childhood1 (Netherlands)
3. Austrian Ocean Race Project (Austria)
4. Sailing Poland (Poland)
Overall classification The Ocean Race Europe Prologue:
1. Team Childhood1 (Netherlands)
2. Sailing Poland (Poland)
3. Ambersail2 (Lithuania)
4. Austrian Ocean Race Project (Austria)