The construction of second Canadian ferry commenced
On Friday, April 10, 2015, the construction of the second of three ferries contracted by BC Ferries, the largest North American ferry operator, took place at Remontowa Shipbuilding, belonging to Remontowa Holding capital group.
The humble celebration of first steel cutting for the newbuilding yard no. B 615/2, was attended by Daniel Riis – project manager and Sergiy Vazyansky as well as Zbigniew Ćwikliński representing BCF and by the representatives of the Yard's management. Daniel Riis was the one to start the plasma steel plate cutting machine with a push of a button.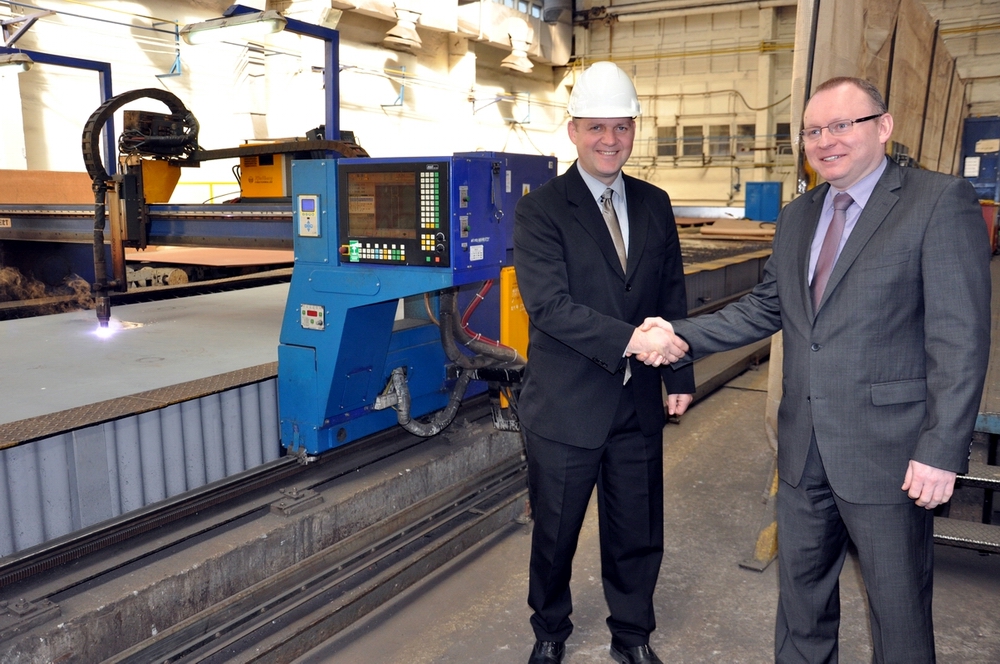 This is the second of the sister car and passenger ferries being built for BC Ferries. On March 6, 2015, the keel was laid for the first unit in a series of three for which the first steel was cut on January 16.
The ferries are being built according to the contract, signed in 2014, covering the design (RMDC 2990 Double Ended Ferry 145 AEQ, from Remontowa Marine Design & Consulting, member of Remontowa Holding), construction, outfitting, sea trials programme and turn-key delivery at home port Victoria in Canada.
The ferries will be able to carry up to 150 personal cars and 600 passengers will be the first in BC Ferries fleet to be gas (LNG) fuelled with dual fuel engines also capable of burning oil.