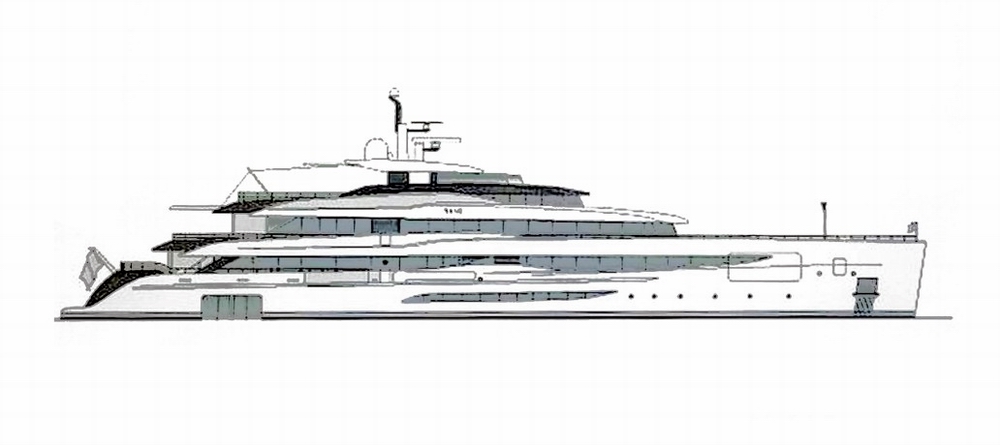 On December 8, 2015, at Szczecin Industrial Park, i.e. on the premises of former Szczecin Shipyard, a ceremonial keel laying was held, marking the start of construction of the partially outfitted hull of newbuilding no. 6502 destined for German yard Abeking & Rasmussen. The ship in question is a large, luxury motor yacht. Its partly outfitted hull is being built by G+K SteelCon sp. z o.o. based in Świnoujście.
The hull, to be delivered in low extend of outfitting, will be 74.5 m long and 12.8 m wide. The launching is expected in November or December 2016. Employees of G+K SteelCon sp. z o.o. will also take part in finishing works on hull and outfitting works at German shipyard in Lemwerder near Bremen, which the hull will be towed to at the end of 2016. The German, outfitting yard and main contractor will deliver the yacht (with hull supplied by G+K SteelCon) in 2018.
The launching of the hull of newbuilding no. 6502 will be the first proper launching, down the slipway, at "Wulkan" building berth of former Szczecin Shipyard since its forced closure in 2009. So far, after 2009, at Szczecin Industrial Park, only very small vessels have been launched, which was done with use of yard's gantry crane, rather than normal way on the slipway.
G+K SteelCon is active on the market since 2011, basing its activities mainly on co-operation with Western European partners, building ship hulls and sections on site, on their premises and in Poland.