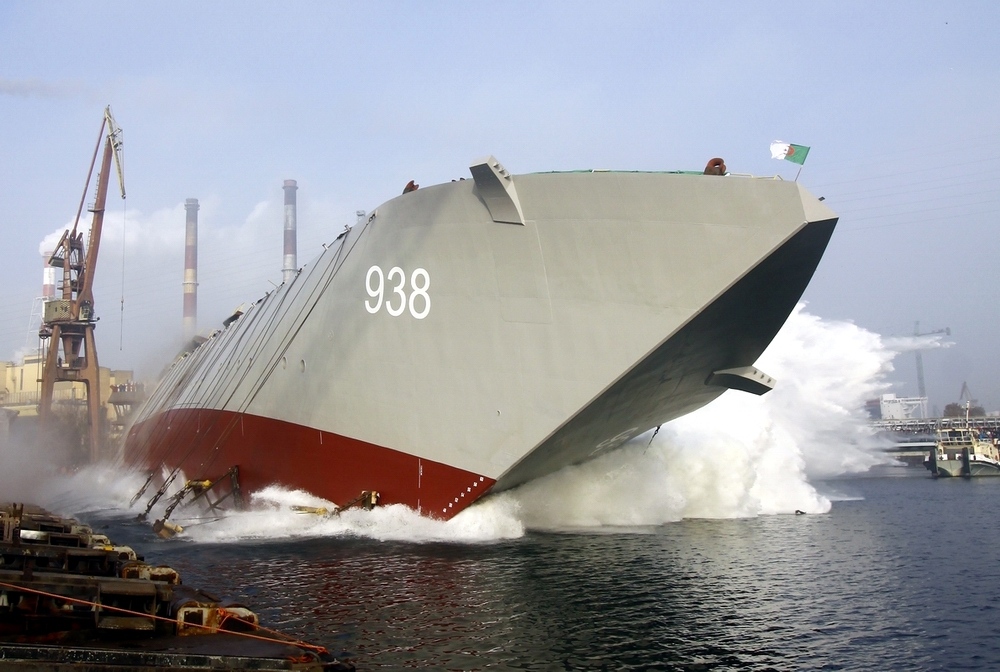 Saturday, November 7th, 2015 saw several thousand spectators admiring the side launching of the sail training ship El-Mellah, which took place at Remontowa Shipbuilding yard, member of Remontowa Holding. At noon, the 110-meter-long ship slid rapidly into the water, making it the thousandth launching in the 70-year-long history of the company.
The ship will be named El-Mellah, which means "Sailor" in Arabic, with the ship's side number being 938. Living up to its name, it will be used by naval academy cadets to improve their marine and navigation skills. Additionally, like the majority of sailing ships, it will play a representative role abroad as well as participating in competitions, regattas and international meetings. The ship has been built for the Algerian Navy.
The three-mast frigate is a meter longer than Dar Młodzieży, already familiar to many tall ships enthusiasts around the world. The length of the hull including bowsprit will be 110 m, while the tallest of its masts will be 54 meters. The unit is 14.5 meters wide. Its sails surface is 3000 sq. m and the ship will be able to reach a top speed of 17 knots. It can take 222 people onboard.
One of the masts of El-Mellah will also be a funnel, thus fumes being discharged through side exhausts will no longer be a problem for the crew.
The sail training ship will operate in all waters except the polar area during polar winter.
The man behind the idea and the technical design is Zygmunt Choreń, an engineer considered to be the most outstanding constructor of sailing ships in the world (the provider of the concept and basic design of the ship is design office Choreń Design & Consulting). Dar Młodzieży is also one of Choreń's designs.
The ship is expected to be delivered at the end of 2016.
Apart from the construction of the vessel, the contract also embraces the training of crew and cadets which will be carried out in cooperation with Gdynia Maritime Academy.
A video report showing the launching also in spectacular bird's eye shots, below: