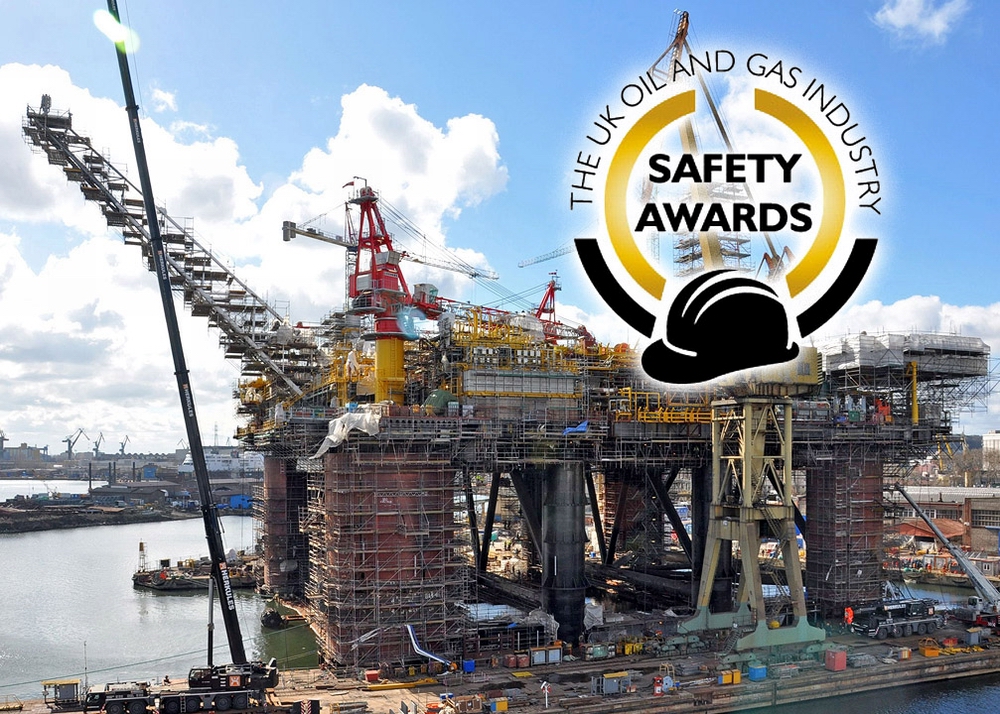 In the fifth UK Oil and Gas Industry Safety Awards 2015 edition, Petrofac and Remontowa Shiprepair Yard SA, member of Remontowa Holding, have been Highly Commended in the "Workforce Engagement" category.
The winners of awards, celebrating the people and companies striving to ensure North Sea oil and gas operations are as safe as they can be, were named at awards ceremony held in Aberdeen on April 29, 2015. The prestigious awards are UK Offshore Oil and Gas sector related, but have international importance, given the specialists and companies working in the UK offshore industry are coming from many countries. The event was jointly organised by Oil & Gas UK and Step Change in Safety organizations.
There were over 100 nominations to the UK Oil and Gas Industry Safety Awards. Petrofac and Remontowa working together on the Petrofac – operated FPF-1 floating production semi-submersible platform modification project have been earlier pre-selected in the "Workforce Engagement" category.
As of May 2015, the FPF1 modification project has reached its final stage. This production facility, serving as a plant for initial processing and preparing of oil extracted from the offshore field for transport, was built practically from the scratch (receiving all new topsides) at Remontowa SA during 2012-2015.
Oil & Gas UK is the leading representative organisation for the UK offshore oil and gas industry. Its members, who number over 500, are companies licensed by the Government to explore for, and produce, oil and gas in UK waters and those in the industry's supply chain.
Step Change in Safety is a member-led, not-for-profit organisation which seeks the make the UK the safest oil province in the world to work in.  The organisation has 137 members, which represent operators, contractors, trade unions, regulators and the onshore and offshore workforce.