Record transshipment results for the Port of Gdansk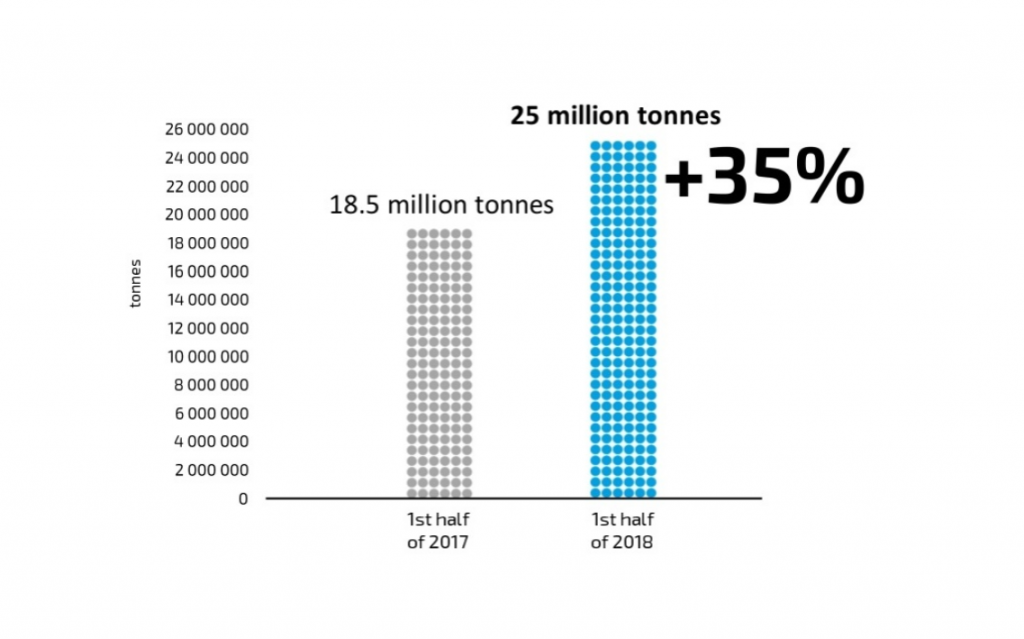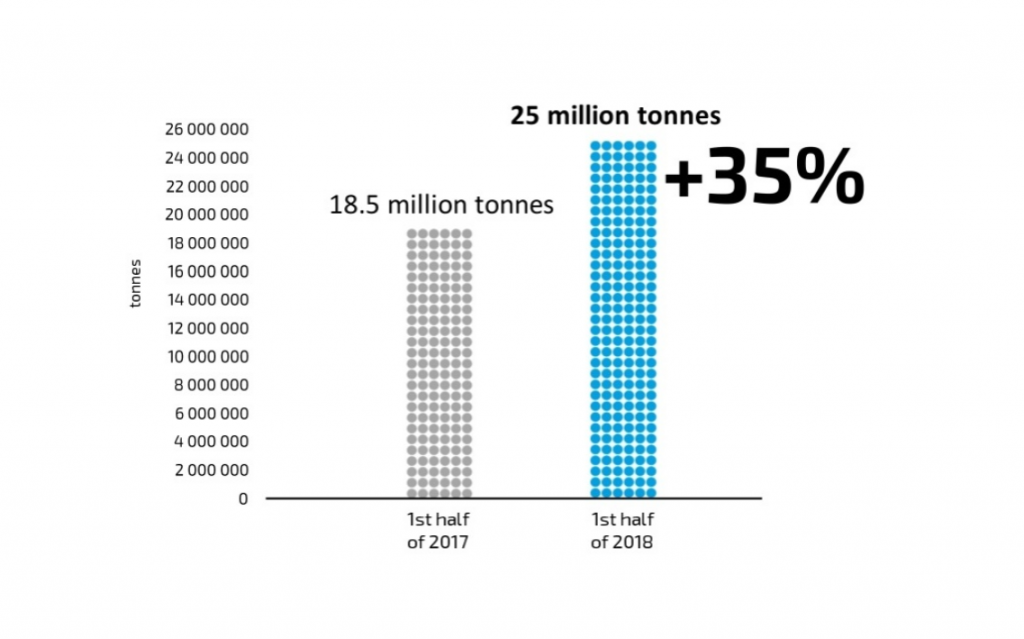 The Port of Gdansk has totalled its transshipments for the first half of 2018 and the half-year result is nearly 20% higher than predicted. Gdansk also achieved the highest growth dynamics among the Baltic ports.
This is the first time ever that the Port of Gdansk has recorded such a high half-year result. The first half of 2017 was concluded with a total of 18.5 million tonnes. After the first six months of 2018, transshipment volumes achieved a historic result – over 25 million tonnes of goods.
– Yet again, we have demonstrated that hard work and a change in attitude towards employees and business partners goes a long way. This record is primarily the success of our contracting partners, as they are the ones responsible for the transshipments. In January, we were the sixth best Baltic port in terms of transshipments, now we rank fourth – explained Lukasz Greinke, President of the Board of the Port of Gdansk Authority.
Coal achieved the highest increase, with nearly 3.5 million tonnes transshipped in Gdansk. This is nearly 67% more than in the first half of 2017. General cargo transshipments went up to a level of nearly 11 million tonnes, which means that the result is 37% better than last year. The transshipment of containers increased by 44% and in the case of commercial vehicles – by 24%.
– One of the dominant groups of commodities handled at the Port of Gdansk is fuels. In the first half of 2018, more than 8 million tonnes of fuels passed through the port, which is 30.6% more than between January and June of last year – explained Adam Klos, Commercial Director at the PGA.
High growth was also recorded in the group of other bulk cargo. Gdansk's port handled more than 1.96 million tonnes of this type of goods, achieving a result 21.2% better than last year's.
The Port of Gdansk also achieved the highest growth dynamics among the Baltic ports at nearly +35%. For comparison, St. Petersburg recorded dynamics at a level of +14%, Klaipeda – +7.5%, and Riga – 0.7%. Primorsk, which ranks right above Gdansk in the current ranking, recorded a decrease of 15%.
– Only 1.7 million tonnes separate us from Primorsk. As we already announced before, we will do our best to continue to go up in the ranking of Baltic ports. We seem to be doing quite well – says Lukasz Greinke.
rel (Port of Gdansk Authority SA)