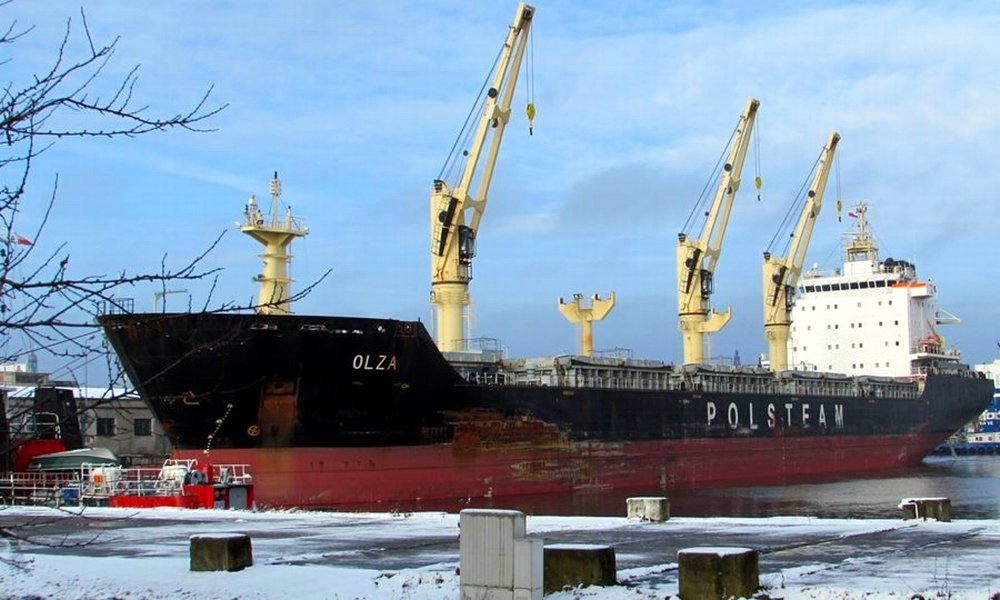 Geared bulk carrier Olza, owned by Poland's largest shipping company, Polish Steamship Company of Szczecin, has been recently serviced and upgraded at Bulgarskie quay used by Master shiprepair yard.
The ship has undergone intermediary repairs afloat (with use of divers). Also the fuel system of the ship has been modified. Automated switch (from one fuel type to another) was installed, making the ship conforming to new low-sulphur emission rules. MGO transport and heating piping was installed, as well as minor steel works is engine room and on deck.
Olza received its satellite communication system for Internet access, which will now be accessible for use by the crew, to communicate with their families and for other purposes.
Olza is a Chinese built, European designed geared Great Lakes capable bulk carrier, built in 2012, with 16 600 t deadweight capacity and length of 150 m.