New Ro-Pax ferries for the company Polskie Promy. "Remontowa is destined for success"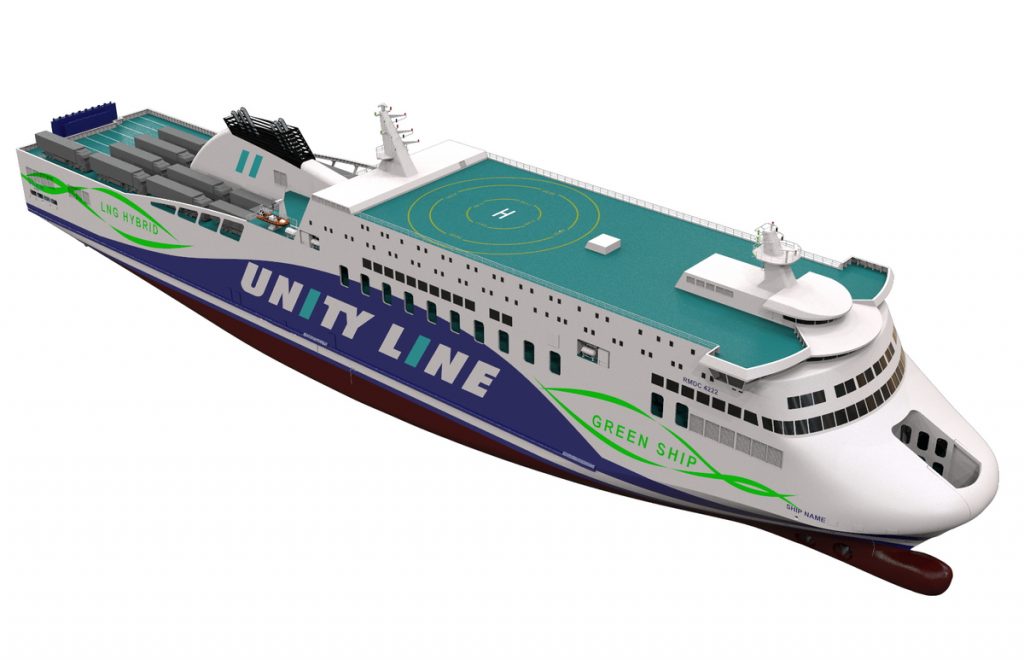 Remontowa Shiprepair Yard S.A., the largest company of the Polish shipbuilding group Remontowa Holding, will build new Ro-Pax ferries for the company Polskie Promy, whose shareholders are the State Treasury and Polska Żegluga Morska. Part of the agreement, signed on 26 November this year, is a letter of intent containing an option to build a fourth vessel.
How this agreement will affect the production of vessels in Poland and Europe and whether the supply chain will not be endangered was discussed on the Radio Gdansk programme "People and Money" by Ireneusz Karaśkiewicz – office director at the Association of Polish Maritime Industries FORUM OKRĘTOWE and Grzegorz Landowski – communications director in Remontowa Holding SA. The programme was hosted by Iwona Wysocka.
– This will be a huge development impulse for the whole industry, which has been badly affected by the COVID-19 pandemic. This is the biggest order from a European shipowner in a European shipyard in the last few, maybe even a dozen years. Individual European countries, in an attempt to survive the current slump in demand, are applying various types of stimulation, and various national plans for the ordering of vessels are being developed in individual countries. This contract fits perfectly into this. With this order Poland is becoming a European leader – emphasized Ireneusz Karaśkiewicz.
– Remontowa Shiprepair Yard S.A. is destined for success here. It can take advantage of the synergy effect resulting from operating within the Remontowa Holding group. It has a lot of experience in many fields related to various types of vessels. First of all, it is the experience from designing and building completely equipped ferries, admittedly smaller, from 70 to 130 metres long, because such vessels have so far been delivered by Remontowa Shipbuilding from Remontowa Holding. However, these are complicated vessels and these projects are scalable, so this experience at the level of the entire Holding can and should be used to build large ferries. Secondly, Remontowa SA shipyard itself has huge experience in rebuilding large car-passenger ferries, including Ro-Pax ferries with a long lane metres – said Grzegorz Landowski.
Each of the ferries will be 195.6 metres long and 31.6 metres wide. The length of the loading line is 4100 m and the maximum speed will be 19 knots. The ferry will be able to carry 400 passengers, the crew will be 50 people.
These will be modern, pro-ecological, low-emission units powered by four LNG engines of Dual-Fuel type with battery assistance (hybrid), fed by liquefied natural gas and diesel type fuel used for the ignition initiation. Instead of conventional propellers, each ferry will be equipped with two azimuth thrusters at the stern and two bow thrusters, which will greatly improve manoeuvring in ports.