Nauta launched partly outfitted longliner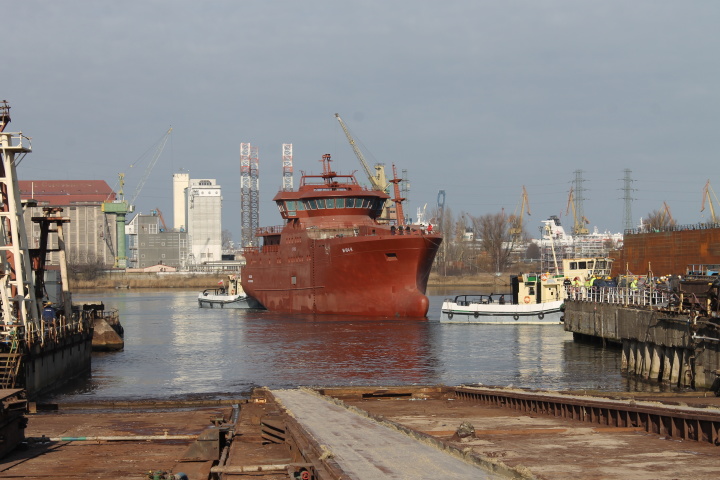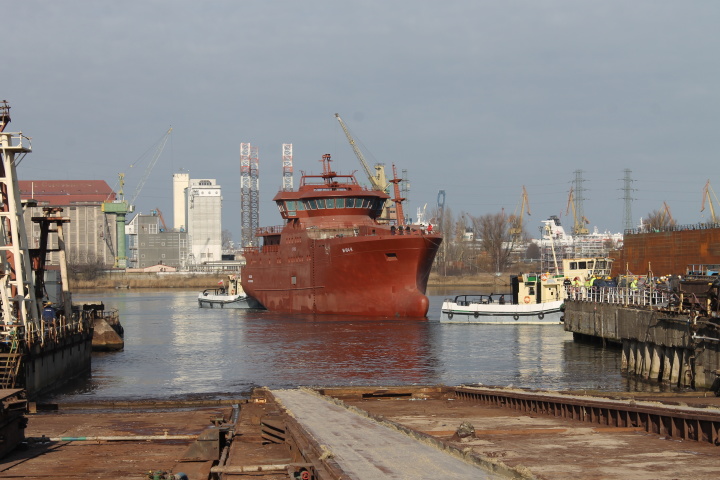 Newbuilding Department of Nauta Shipyard does not slow down. Just a few weeks ago the launching of a pelagic trawler had taken place in Gdańsk, and 23rd of February another partly outfitted fishing unit for one of western Europe shipyards was launched from B3 slipway.
The launched hull (construction number B-157) is destined for a longliner tbn Seir. The ship's task is to catch fish as well as processing and freezing caught fish.
The catches will be carried out with the main line with baited hooks attached at intervals by means of branch lines called snoods. The line will hold on the surface of the water by buoys with flags. Longline methods can provide more selective fishing depending on the bait.
Seir is over 53 meters long and 13 meters beam. The hull structure and propulsion solutions will provide the unit good maneuverability even in difficult weather conditions. In addition to the standard works related to the construction of the hull, Nauta also carried out electrical and equipment works on the partly outfitted ship.
The vessel has been built in Gdansk for Vaagland Båtbyggeri AS – a family owned shipyard based close to the Kristiansund. The company specializes in building vessels for the most demanding ship-owners. Seir AS will be the final owner of the ship.
Main characteristic:
Length overall: 53.1 m
Breadth moulded: 12.8 m
Depth to the main deck: 5.7 m
Accommodation: 20 persons
Class: DNV +1a1, Ice C
rel (MS TFI SA), AL