Another partly outfitted hull for Scottish yard from Szczecin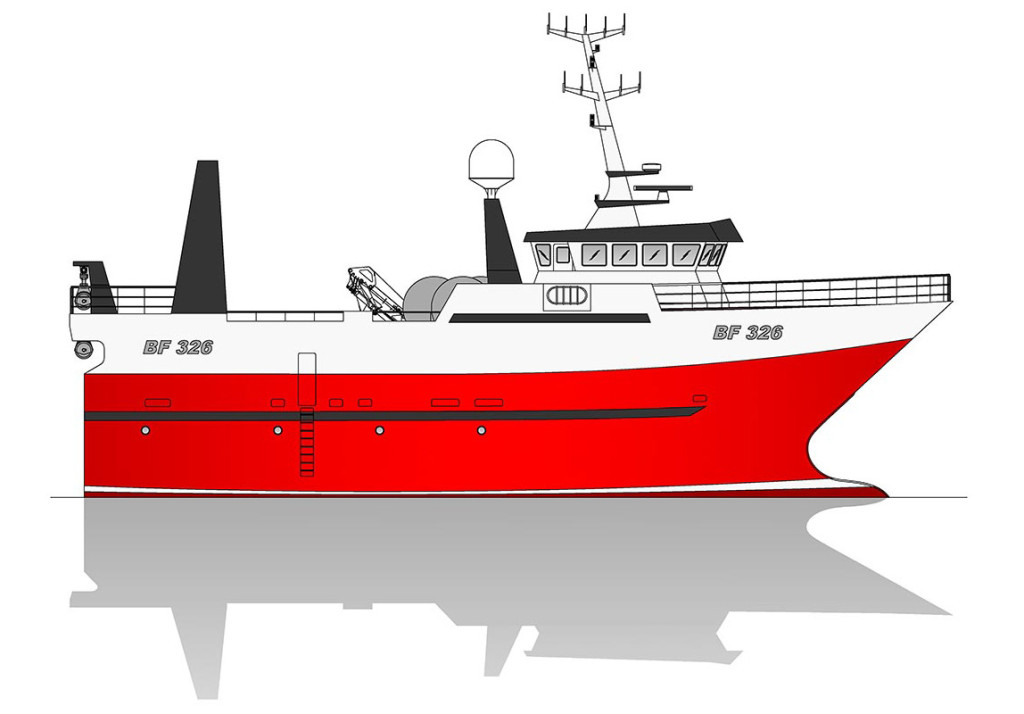 On 19 July, 2016, launching of a partly outfitted hull of the ship took place in Szczecin again. This time it happened to be a 30-meter trawler for British customer.The partially outfitted hull was built at Finomar Sp. o.o. and skidded from the quay operated by the company onto a pontoon-barge, which, in turn, was towed to the port channel end of assembly yard of the "Wulkan" slipway – the largest building berth and launchways in Szczecin, also with the largest shipyard gantry crane in Szczecin. There, a large gantry crane, belonging, along with the "Wulkan" slipway to Szczecin Shipyard in the past, raised the hull built at Finomar and, after the barge had been towed away, the hull was lowered for actual launching. After launching it was towed back to the quay for final outfitting and preparation for tow. It was expected to be towed out of Szczecin early August with destination being the Scottish shipyard Macduff Shipyards Limited, which commissioned its construction in Szczecin based Finomar.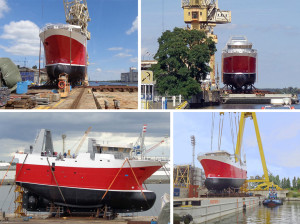 In Szczecin, among others, the propeller and propeller shaft have been installed. Main engine and most of the machinery and deck equipment, electronics and interior outfitting will be performed at Macduff yard.
Most of the on-board equipment and functional (fishing) systems, as well as hydraulic power system will be supplied by Rapp Marine.
The stern trawler is intended for skipper Mark Lovie and his partners, to be delivered  – frmally / directly – to the registered owners Don Fishing Co., Ltd.
The new ship, under construction as newbuilding no. 673, is intended to replace the 28-meter Venture II, and will also inherit the side number from the old unit – BF 326.

After towage to Scotland and final outfitting and trials to be performed in Scotland, the ship with hull supplied by Finomar will be delivered by Macduff Shipyards in 2017.
This is not the only hull production of Szczecin, commissioned recently by Scottish shipyard. For example, early April this year, partly equipped hull of the trawler Forever Faithful (yard no. 671) was towed from Szczecin to Macduff yard. The ship, destined for the owner Andrew West (Johnstone / Westburn), with a total length of 21.50 m and a width of 7.10 m, depth of 4,05 m, gross tonnage of 192, equipped with a Caterpillar C18 main engine rated at 725 hp (533 kW) has had its hull built at Szczecin based company – Kedat Sp. o.o.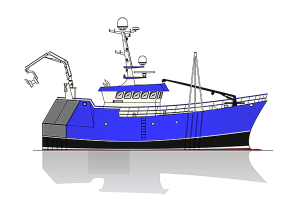 Fig .: MacDuff; Photo: The West Pomeranian Maritime Cluster