A memorandum of understanding signed with the Port of Klaipeda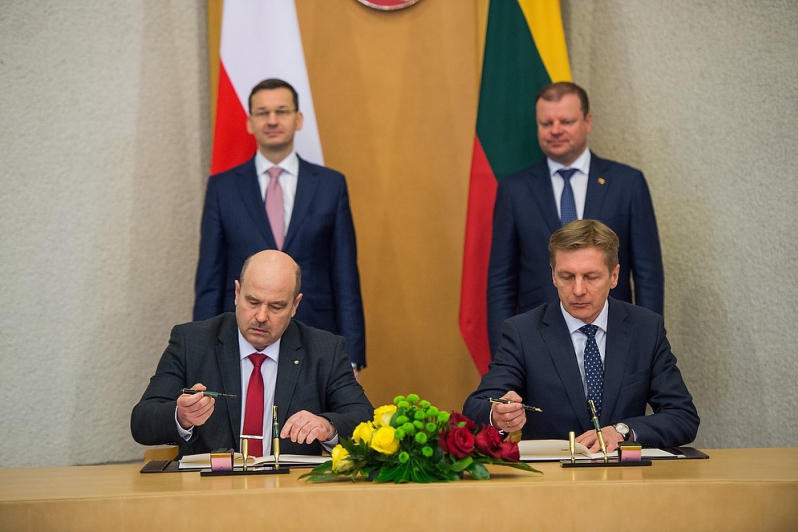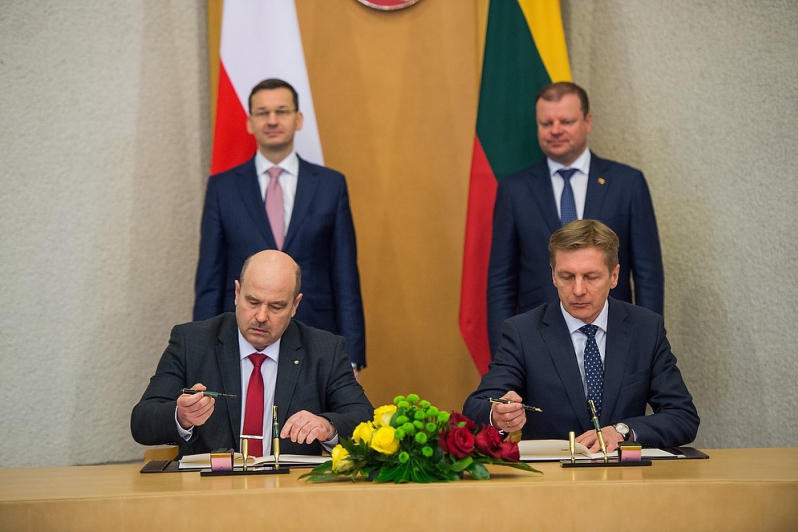 On 9th March this year, the Authorities of Szczecin-Świnoujście and Klaipeda seaports signed the Memorandum of Understanding on collaboration between the ports and establishing a Świnoujście-Klaipeda ferry service. The document was signed by Dariusz Słaboszewski, the President of Szczecin-Świnoujście Seaports, and Arvydas Vaitkus, the Director General of the Klaipeda Seaport, in the presence of Mateusz Morawiecki and Saulius Skvernelis, prime ministers of Poland and Lithuania.
The MoU provides for the tightening of bilateral cooperation in the development of sea transport. For this purpose, the ports intend to establish joint promotion, as well as economic and trade relations focusing on boosting trade between the two partner ports. Further plans include study visits in the ports and exchange of business information and experience. The MoU also enables to establish teams of specialists from partner ports with the goal of implementing provisions of the Memorandum.
The document was singed during the meeting of prime ministers of Poland, Estonia, Lithuania and Latvia held in Vilnius. The meeting focused on discussing cooperation in the European Union and NATO, and the development of the regional energy and transport infrastructure. Representatives of the Szczecin and Świnoujście Seaports Authority were present there as members of the official governmental delegation.
The Polish-Lithuanian cooperation has been rapidly growing. Ports of Szczecin and Świnoujście are important components of the development, especially in the context of establishing a ferry service between Świnoujście and Klaipeda. According to various analyses, shifting transit traffic from road to ferries could reduce freight cost nearly by half.
Klaipeda, similarly to Szczecin and Świnoujście, is a universal port. The annual cargo handling there exceeds 40 million tons, including 12 million tons of liquid cargo, 18 million tons of dry bulk and 13 million tons of general cargo. The annual container turnover reaches 450-470 thou. TEU. Moreover, the Port of Klaipeda attracts dozens of cruisers every year.
rel (Szczecin and Swinoujscie Seaports Authority SA)
Photo credit: premier.gov.pl